WD_Black
Western Digital had announced new products in the WD_BLACK lineup back in May 2022 to augment their offerings in the gaming market. The WD_BLACK P40 Game Drive SSD was part of the set, and became widely available last quarter. Western Digital has positioned the portable drive (PSSD) as a mid-range alternative to the premium WD_BLACK P50 Game Drive SSD. Sporting a USB 3.2 Gen 2x2 (20 Gbps) interface, the drive launched at a much lower price point compared to the P50 despite the addition of RGB lighting to the case. What corners has Western Digital cut in this mid-range offering, and what do gamers have to lose in going with the P40 over competing PSSDs? This review provides some answers.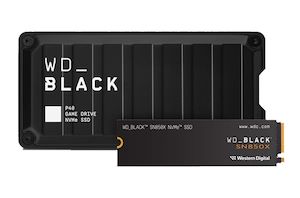 Western Digital is announcing a host of consumer-focused SSD solutions today at its What's Next Western Digital Event. The gaming-focused WD_BLACK is getting the SN850X NVMe SSD and the...
10
by Ganesh T S on 5/9/2022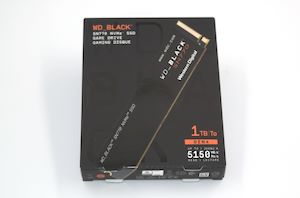 The initial wave of PCIe 4.0 NVMe SSDs put emphasis on raw benchmark numbers, with power consumption remaining an afterthought. The targeting of high-end desktop platforms ensured that it...
31
by Ganesh T S on 2/2/2022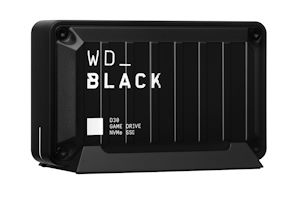 Western Digital is adding a new external SSD to their WD_BLACK product line: the WD Black D30 Game Drive SSD. The D30 is a bus-powered USB SSD offering up...
5
by Billy Tallis on 5/26/2021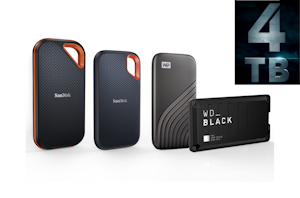 Western Digital markets portable SSDs under different brands, catering to different market segments. The flagships in each brand make use of of very similar platforms - a M.2 NVMe...
3
by Ganesh T S on 1/11/2021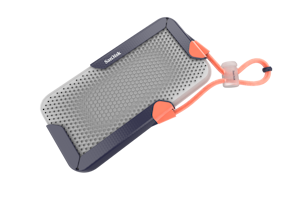 Western Digital has a history of showcasing cutting-edge technological advancements in the consumer electronics space at CES every year. In 2019, a 4TB thumb drive was demonstrated, and this...
12
by Ganesh T S on 1/6/2020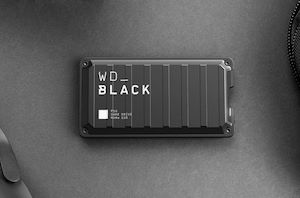 Western Digital has started sales of its WD_Black P50 SSDs that were announced earlier this year. The drives are aimed at the high-performance market and are among the first...
17
by Anton Shilov on 12/5/2019