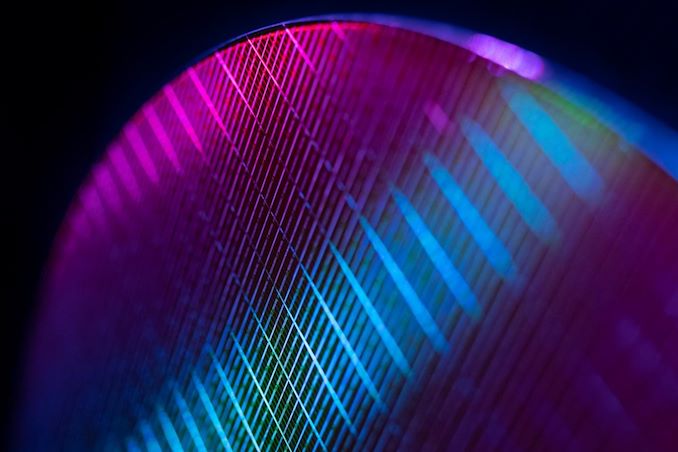 Micron is sampling 128 GB DDR5 memory modules, the company said at its earnings call this week. The modules are based on the company's latest single die, non-stacked 32 Gb DDR5 memory devices, which the company announced earlier this summer and which will eventually open doors for 1 TB memory modules for servers.
"We expanded our high-capacity D5 DRAM module portfolio with a monolithic die-based 128 GB module, and we have started shipping samples to customers to help support their AI application needs," said Sanjay Mehrotra, president and chief executive of Micron. "We expect revenue from this product in Q2 of calendar 2024."
Micron's 32 Gb DDR5 dies are made on the company's 1β (1-beta) manufacturing process, which is the last production node that solely relies on multi-patterning using deep ultraviolet (DUV) lithography and does not use extreme ultraviolet (EUV) lithography tools. This is all that we know about Micron's 32 Gb DDR5 ICs at this point, though: the company does not disclose its maximum speed bin, though we can expect a drop in power consumption compared to two 16 Gb DDR5 ICs operating at the same voltage and data transfer rate.
Micron's new 32 Gb memory chips pave the way for creating a standard 32 GB module for personal computers with just eight individual memory chips and a server-oriented 128 GB module based on 32 of such ICs. Moreover, these chips make producing memory modules with a 1 TB capacity feasible, deemed unattainable today. These 1 TB modules might seem excessive for now, but they benefit fields like artificial intelligence, Big Data, and server databases. Such modules can enable servers to support up to 12 TB of DDR5 memory per socket (in the case of a 12-channel memory subsystem).
Speaking of DDR5 memory in general, it is noteworthy that the company expects that its bit production of DDR5 will exceed that of DDR4 in early 2024, placing it a bit ahead of the industry.
"Micron also has a strong position in the industry transition to D5," said Mehrotra. "We expect Micron D5 volume to cross over D4 in early calendar 2024, ahead of the industry."
Source: Micron