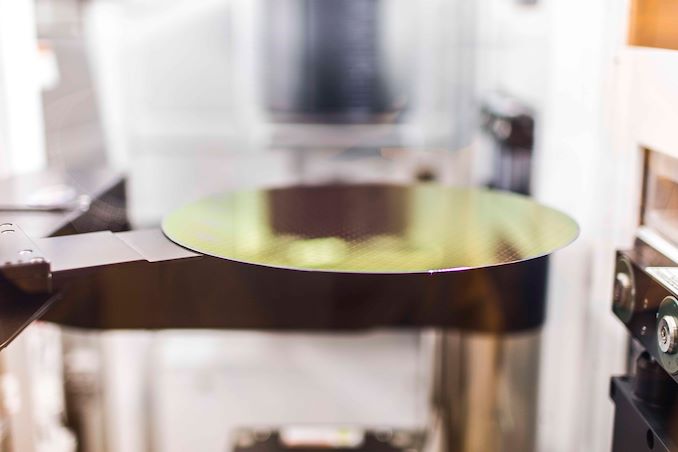 Update 9/30: Correcting the number of companies interested in receiving support from the CHIPS fund.

GlobalFoundries has applied for financial support from the U.S. CHIPS and Science Act to expand its American manufacturing sites, the company said this week. The company intends to get federal grants and investment tax credits to upgrade facilities used to build chips for various applications, including automotive, aerospace, defense, and many other industries.
GlobalFoundries's initiative is in line with the provisions of the U.S. CHIPS and Science Act, which aims to strengthen the nation's semiconductor production capabilities. The act has set aside a substantial amount, $52.7 billion, to support semiconductor research, production, and workforce development. Additionally, it offers a 25% investment tax incentive for the construction of chip plants, estimated to be worth around $24 billion, Reuters reminded.
This expansion is beneficial for the company and essential for enhancing the U.S.'s economic stability, supply chain robustness, and defense mechanisms, the company said.
"As the leading manufacturer of essential semiconductors for the U.S. government, and a vital supplier to the automotive, aerospace and defense, IoT and other markets, GF has submitted our applications to the CHIPS Program Office to participate in the federal grants and investment tax credits enabled by the U.S. CHIPS and Science Act," said Steven Grasso, senior director of global government affairs at GF. "This federal support is critical for GF to continue growing its U.S. manufacturing footprint, strengthening U.S economic security, supply chain resiliency, and national defense."
GlobalFoundries is not alone in getting money from the CHIPS fund. The U.S. Department of Commerce recently said that over 500 companies from 42 states had expressed interest get these semiconductor subsidies in August. The subsidies aim to foster innovation and ensure the U.S. remains at the forefront of semiconductor technology.
Sources: GlobalFoundries, Reuters