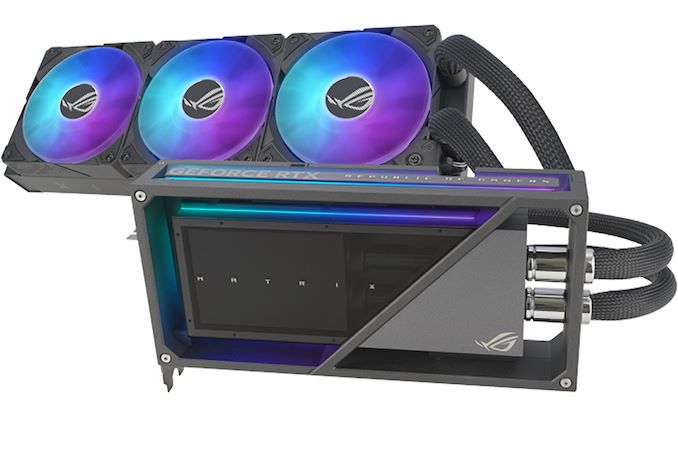 When Asus teased its ROG Matrix GeForce RTX 4090 graphics card back at Computex, it was clear that the company's ambitions were to develop no less than the world's fastest graphics card. The company meticulously described the card's advanced printed circuit board design, voltage regulating module, and cooling system, but it never revealed two important details: actual clocks and price. This week it disclosed both: the board will clock the GPU at 2.70 GHz out-of-box and will cost $3,199, twice the price of a reference GeForce RTX 4090.
An Overclocker's Dream Comes True
Asus proudly states that the ROG Matrix GeForce RTX 4090 is ideal for overclocking enthusiasts. The board used the AD102 GPU equipped with 16,384 CUDA cores that has a peak frequency of 2700 MHz, surpassing NVIDIA's reference boost clock of 2520 MHz. In a physically unmodified (but LN cooled) state, an extreme overclocked ROG Matrix GeForce RTX 4090 surpassed the 4 GHz GPU clock threshold earlier this year, an achievement that underscores its potential for overclocking.
Since its debut at Computex, the card has secured three World Records and five top spots, totaling seven overclocking achievements in various benchmarks, Asus says.

NVIDIA has dozens of add-in-board (AIB) partners producing factory overclocked graphics cards. But with EVGA and its Kingpin-edition graphics cards gone, there are not so many brands left which cater to demands of extreme enthusiasts. Asus is certainly one of them and with its range-topping ROG Matrix RTX 4090, the company went above and beyond with enhancements beyond reference designs.
Through Hardware and Software
The card employs a custom circuit board featuring a 24-phase VRM and a 12VHPWR connector, ensuring up to 600W of power for the GPU. This board is equipped with multiple sensors to oversee temperatures of various components (and even create a temperature map) and even measure currents on the card's 12VHPWR connector (more on this later).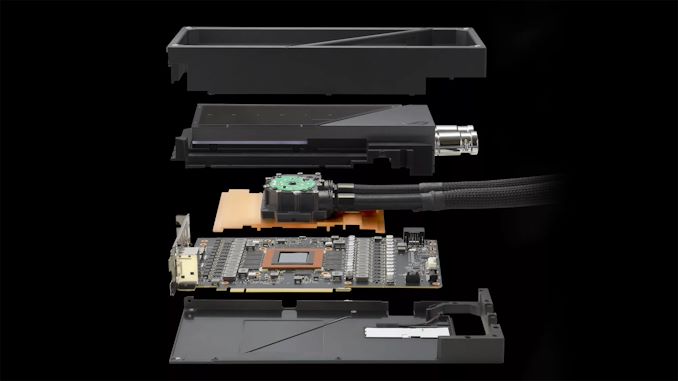 The ROG Matrix GeForce RTX 4090 comes with a comprehensive closed-loop hybrid liquid cooling solution with a 360-mm radiator, magnetically connected fans, and RGB illumination. In a bid to improve efficiency of the cooler, Asus used a liquid metal thermal compound, which it uses for its gaming laptops and which is particularly hard to use for desktop PC components (marking a first in the GPU industry for Asus) since they tend to be located under a different angle.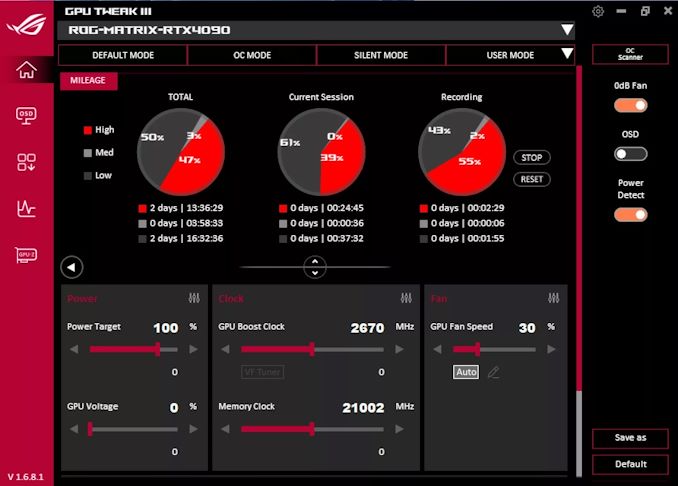 The ROG Matrix RTX 4090's strengths are not solely in its hardware though. Asus has enhanced its GPU Tweak III software, adding more monitoring and overclocking capabilities that leverage the card's advanced features and sensors. Users can customize various settings, including power targets, GPU voltage, and fan speed. The software also offers real-time temperature insights and tracks the card's performance at varying power settings.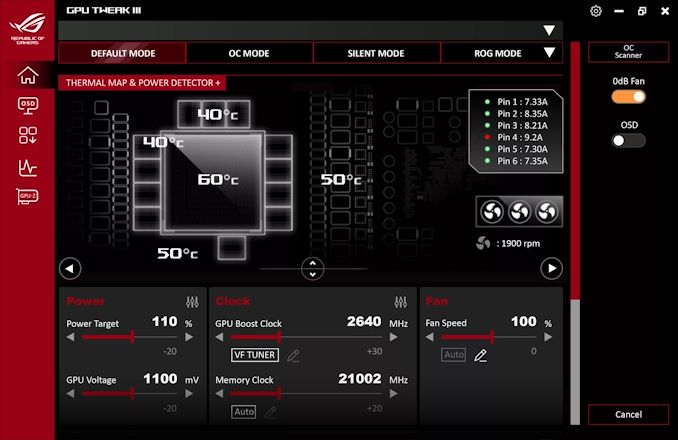 Another notable aspect is the card's Power Detector+ feature. This function examines the 12VHPWR connector, monitoring currents across all power rails to identify any irregularities, then recommends customers to reconnect the notorious plug if needed.
A Niche Product
Meanwhile, performance of the ROG Matrix RTX 4090 comes at a cost as the product's price doubles that of a standard GeForce RTX 4090. This greatly devalues the product in the eyes of average people. But the Asus ROG Matrix RTX 4090 is a niche product. It targets hardcore overclocking enthusiasts eager to maximize their hardware's performance. This card is for those who relish fine-tuning their systems for minor benchmarking improvements, making it a trophy piece for tech enthusiasts.
Source: Asus