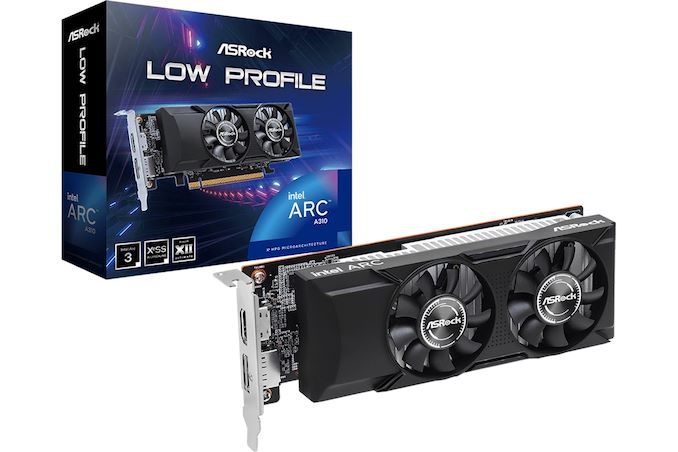 ASRock this week has introduced an Intel Arc-based A310 Low Profile 4 GB graphics card. Aimed at the lower power/size/cost portion of the video card market, the entry-level A310 card carries a cut-down ACM-G11 GPU with 768 stream processors operating at 2.0 GHz and a 64-bit memory interface that connects 4 GB of GDDR6. And while its performance isn't anything to write home about, it fills out ASRock's lineup with a budget video card that can also easily be placed into low profile systems.
Performance vise, ASRock's Arc A310 Low Profile graphics card should be comparable to higher-end integrated graphics solutions - which is to say that it's more for general desktop work than demanding games. Notably, as a current-generation Arc card, it incorporates Intel's feature-packed media playback engine, with hardware encoding and decoding for the majority of popular formats, such as AV1, H.264, H.265, and VP9, which makes it a good solution for home theater PCs (HTPCs) as well as office PCs.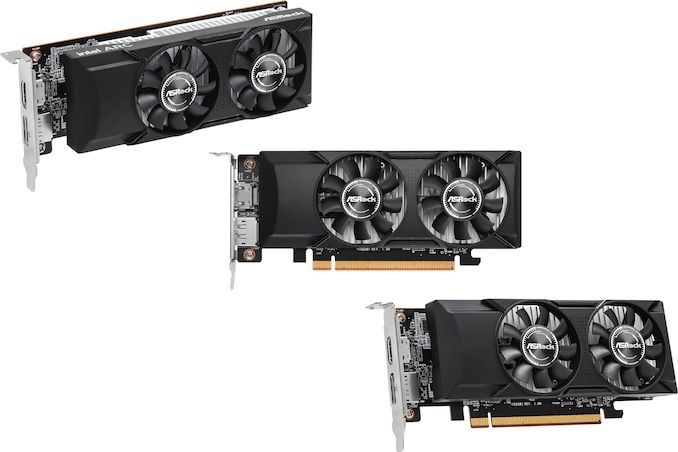 The low-profile card offers two display outputs, a DisplayPort (2.0) and an HDMI port (2.0b). In terms of power consumption, this is a sub-75W card (ASRock doesn't give a more precise figure than that), so you won't find any external power connectors as it's entirely bus-powered. Meanwhile, it looks like ASRock has opted to recycle the same dual-slot dual-fan cooling system they use for their other low-profile Arc card, the low-profile ASRock Arc A380.
Wrapping things up, ASRock has not listed a price for the card. Though judging from the cost of other Arc A310 cards on the market, it's likely to end up hitting shelves in the low $100 range.
Source: ASRock