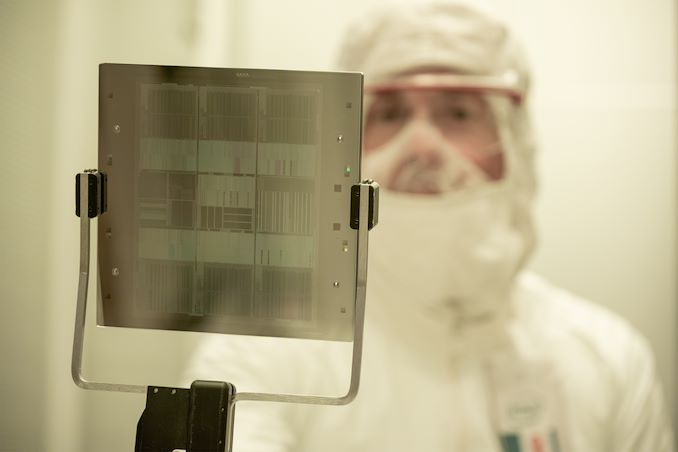 Intel and TSMC have announced an agreement in which TSMC will acquire a 10% stake in IMS Nanofabrication. IMS, controlled by Intel, produces multi e-beam photomask writing tools, whose significance is on the rise. TSMC has collaborated with IMS Nano since 2012, and this investment is expected to deepen their partnership.
TSMC's acquisition of a 10% stake in IMS Nano is priced at $430 million, aligning with the company's valuation of approximately $4.3 billion. Earlier this year, Intel divested a 20% stake in IMS Nano to Bain Capital for $860 million, aiming to enhance its independence and valuing the company at the same $4.3 billion. After this transaction with TSMC, Intel will still hold about 70% of the multi-e-beam photomask tool company.
"TSMC has been working with IMS since 2012 on the development of multi-beam mask writers for advanced technology nodes," said Kevin Zhang, senior vice president of business development at TSMC. "This investment continues the long-term partnership between TSMC and IMS to accelerate innovation and enable deeper cross-industry collaboration."
IMS Nanofabrication specializes in creating multi e-beam photomasks writing tools. The use of multiple e-beams accelerates the photomask creation process, a crucial advancement given that photomasks degrade faster with extreme ultraviolet (EUV) lithography. These multi e-beam tools enable chipmakers like Intel and TSMC to swiftly make minor adjustments to pellicles as part of yield improvements, variability lowering, and performance enhancement processes. Several years down the road these tools will be used for crafting photomasks for upcoming technology nodes that will use High-NA EUV lithography.
"We are delighted to bring in new investors to help us build on IMS's leadership in multi-beam mask writing, which is the backbone of innovation in leading-edge semiconductor technologies," said Elmar Platzgummer, chief executive of IMS. "This is a testament to IMS' expertise and leadership position in this integral technology. Together with our partners, we look forward to continuing to support innovation of next-generation technologies and deliver value across the semiconductor ecosystem."
Intel believes that increased autonomy of IMS will positively impact the whole semiconductor production landscape by enabling the company to strategically tap into the expanding potential of multi-beam mask writing tools in the coming decade and further into the future.
Source: Intel