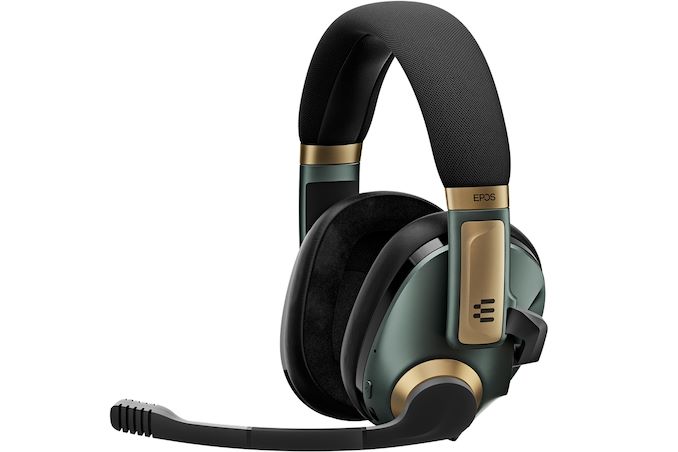 Epos has announced that it will be exiting the gaming headphone business and will instead focus on enterprise communications products. The company's gaming products division, which was formerly part of the legendary Sennheiser, was responsible for shipping a number of notable gaming headsets over the past decade. However, the continuing weakness of the wired consumer audio market – and especially the gaming market – has taken its toll.
Established in 2020 when Sennheiser and its partner Demant decided to part ways from their joint venture of nearly 20 years, Demant-owned Epos became the new home for what were Sennheiser's enterprise and gaming product divisions. While hopes were high for Epos as the gaming market has been growing in the recent years, Epos's gaming business performed weaker-than-expected in 2022 – 2023. And, facing a situation where additional investments would be required to keep the gaming division alive, Demant has decided to cut its losses and focus on enterprise communications.
According to social media posts from Epos staff members, the company has already laid off all of its gaming division employees. Though the company has stated that it will continue to support customers and sell off inventory of existing products in the coming months. That self-off process is expected to take a decent bit of time, with Epos expecting it to stretch in to 2024.
"Since the demerger of our joint venture with the Sennheiser group, our Gaming business has faced a volatile market environment," said Søren Nielsen, President & CEO of Demant. "Following extraordinary demand sparked by the pandemic in 2020, the gaming market has slowed down significantly due to weak consumer sentiment, and we do not see a viable path to creating a profitable business without significant investments in products, brand and distribution. We of course regret the impact our decision will have on affected employees and would like to thank all employees who have worked very hard to build the Gaming business under difficult circumstances."
Looking ahead, Demant's primary focus will be on fortifying its position in the enterprise solutions market. The company aims to expand its product range for businesses and grow its distribution partnerships.
Financially, Demant anticipates some minor one-time costs in 2023 due to this shift. However, the overall financial forecast for the year and beyond remains stable. The Gaming division accounted for approximately 15% of the Communications segment's revenue in the first half of 2023. By 2024, with the combination of this phase-out and previous cost-saving measures, Demant expects its operational expenses in Communications to drop to DKK 450-500 million ($65 - $72 million) annually. This reduction is anticipated to lead to improved margins and a more favorable financial position in the near future.
Source: Demant