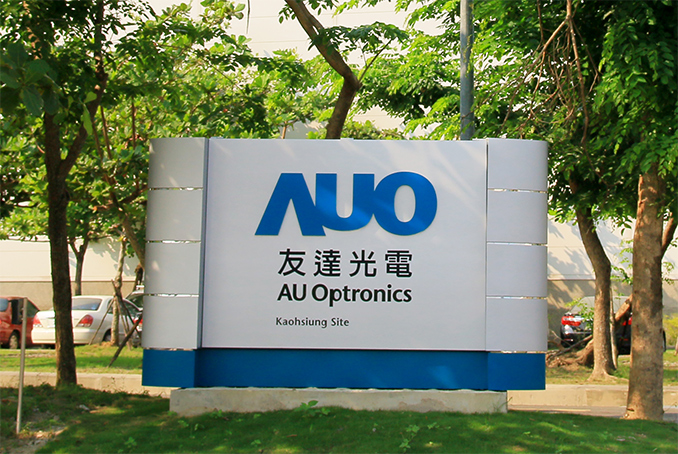 Among other leading-edge consumer displays demonstrated by AU Optronics this week at Touch Taiwan 2019 trade show are the company's monitors with Mini LED backlighting. The displays are intended for a variety of applications that benefit from high brightness and contrast ratios, including Ultra-HD televisions, computer displays, VR headsets, and in-car infotainment systems.
The largest Mini LED-enabled screen from AUO is a 65-Inch display featuring a 3840×2160 resolution, 2,500 nits peak brightness, a 144 Hz refresh rate, and over 1,000 local dimming zones. Officially, this one is called a 'large size gaming display' and could easily compete against NVIDIA's BFGDs sold by ASUS and HP when it is available. Meanwhile, being a maker of panels, AUO cannot pre-announce actual retail products by its partners.
The somewhat smaller Mini LED offering from AUO is its 32-inch prototype featuring a 4K resolution, 1,500 nits peak brightness, a 144 Hz refresh rate, as well as over 1,000 local dimming zones. The LCD resembles ASUS' 32-inch ProArt PA32UCX professional display introduced at CES, but has a considerably higher refresh rate and is positioned for gaming applications.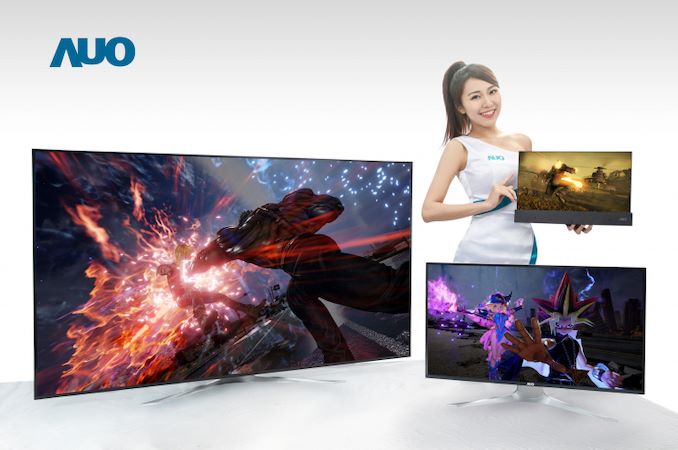 One more gaming screen from AUO featuring a Mini LED backlighting is a 17.3-inch LTPS 4K gaming display that meets VESA's DisplayHDR 1000 (which means at least 1000 nits brightness) requirements and is designed for high-end notebooks.
Another interesting prototype with a Mini LED backlight module is AUO's 2.9-inch LTPS display with 2,304 dimming zones as well as a whopping pixel density of 1,688 PPI. The screen promises ultimate fidelity and ultra-realistic VR experience, though it is unclear when AU Optronics will be able to ship the device commercially to interested parties.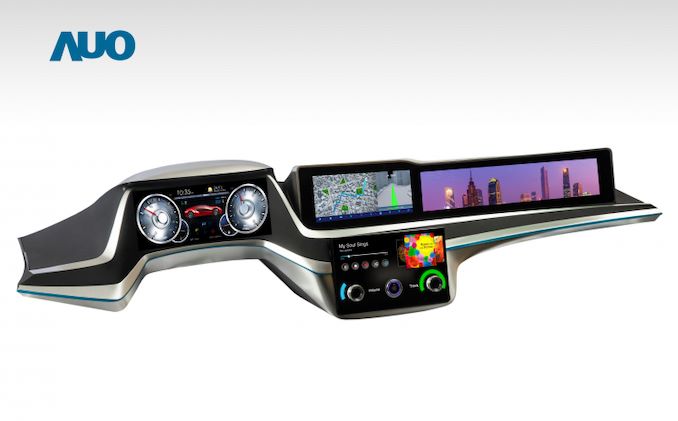 Extending its Mini LED technology to non-gaming applications, AU Optronics has also developed a 12.3-inch LTPS curved cluster panel featuring a 750R curvature, a high resolution, 1000 nits brightness, and high contrasts. The screen is intended for vehicles, but considering how long it takes for auto industry to validate new technologies, AUO expects it to adopt this or similar displays within five years.
Based on the fact that AUO, which is one of the leading producers of LCDs on the planet, makes rather high bets on Mini LED-based backlighting, it looks like the technology certainly has a big future at least in high-end applications. What remains to be seen is when and whether this technology will get cheaper and will be used for mainstream displays.
Related Reading:
Source: AUO