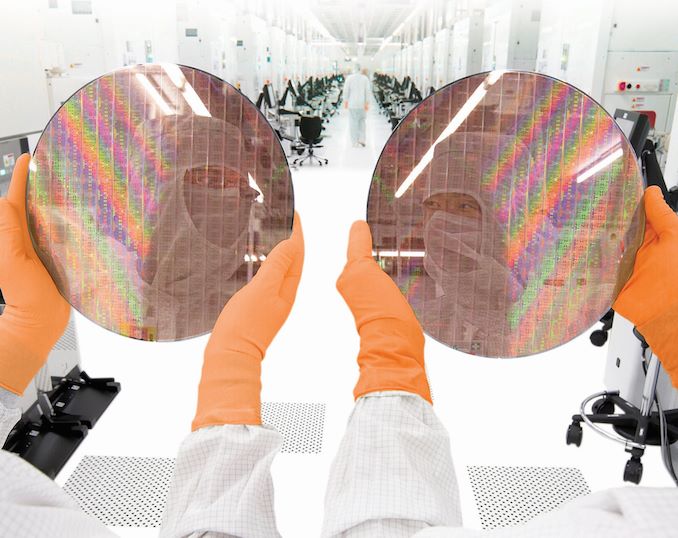 GloalFoundries and Synopsys announced this week that they have jointly developed a portfolio of automotive-gade IP solutions for GF's 22FDX process technology. The various IP blocks are designed for automotive AEC-Q100 Grade 1 temperatures and can meet 15-year automotive operation requirements. The IP blocks will enable developers of SoCs for automotive applications to design, validate, and qualify automotive-grade chips faster.
SoCs and other semiconductor devices (e.g., memory, storage, etc.) that meet AEC-Q100 Grade 1 requirements are mandated to support -40°C to +150°C ambient operating temperature range and pass a number of qualification reliability tests. The latter includes reliability and wear out tests designed to ensure that a semiconductor device will work for prolonged amounts of time even in extreme conditions.
The portfolio of DesignWare IP, which was developed by Synopsys and GlobalFoundries, introduces new automotive-grade design rules for the 22FDX process which take into account reliability and wear out requirements for automotive grade applications, as well as Grade 1 and Grade 2 temperatures, and ISO 26262 ASIL functional safety requirements. Furthermore, the package includes new logic libraries, embedded RAM, data converters, and physical interfaces (e.g., LPDDR4, PCI Express 3.1, USB 2.0/3.1, and MIPI D-PHY).
From an SoC design point of view, AEC-Q100 as well as ISO 26262 ASIL requirements do not end by simply picking the right IP and process technology. They cover the entire development process (from feature specs to implementation to validation), packaging materials (plastic, ceramic, etc.), assembly process, and a lot of other things. The IP portfolio designed by GlobalFoundries will speed up development of automotive grade SoCs by simplifying their physical implementation, verification, and validation. Meanwhile, SoC designers will still have to pick up the right CPU, and GPU IP, make risk-related assessments, and so on.
For GlobalFoundries, the availability of Synopsys' IP that supports AEC-Q100 temperatures and ISO 26262 ASIL requirements makes their 22FDX fully-depleted SOI process technology more appealing, particularly to developers of advanced driver assistance systems (ADAS), infotainment, and 5G connectivity devices. Meanwhile, given that it takes years to design and validate chips for automotive applications, expect the first commercial automotive-grade 22FDX SoCs containing the new IP to become available several years down the road.
Related Reading:
Source: GlobalFoundries