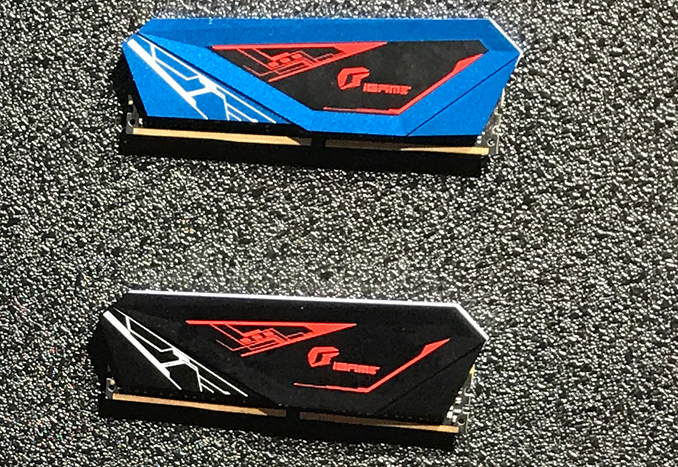 One of the surprises that this year's Computex brought was renewed interest of various hardware suppliers towards memory modules. We saw GIGABYTE and Antec launching their Aorus and Antec memory respectively, but they were not the only newcomers. Colorful, one of the world's largest makers of graphics cards, is set to diversify its lineup of products with memory sticks later this year.
Being a newcomer, Colorful is not going to compete for the ultra high-end of the DDR4 DIMM market against renowned suppliers, but its lineup of products will still be pretty wide. The company intends to offer 8 GB and 16 GB DDR4 DIMMs rated up to DDR4-3600 and targeting platforms with dual-channel memory sub-systems. In line with the latest trends, the modules will be outfitted with aluminum heat spreaders of different colors (red, blue, yellow, purple, metallic, etc.) and with LED or even RGB LED lighting.
Colorful said at Computex that its iGame memory modules will be ready for the overseas markets by the end of the year. Therefore, expect the company to finalize their specs and prices towards late 2018.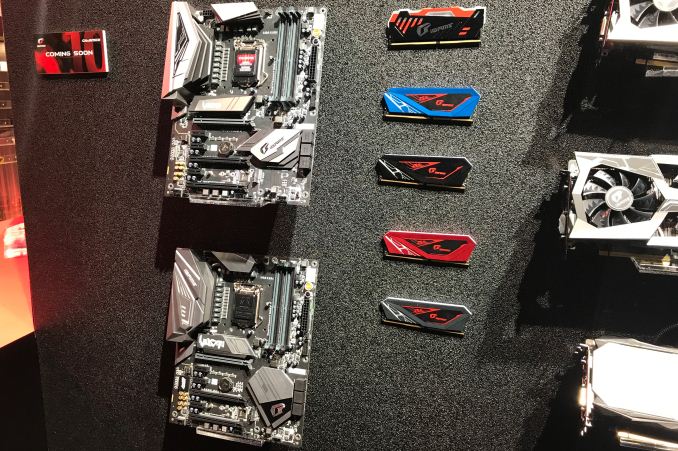 One of the noteworthy things about Colorful's announcement of memory modules is a promise to launch them overseas. Meanwhile it is important to note that the company's graphics adapters are not available on all markets. For example, it is not easy to find Colorful's video cards in the U.S. Since the company mentions overseas markets in its announcement, perhaps, this may indicate that Colorful is going to be more active on these markets in general than it is today.
Related Reading
Want to keep up to date with all of our Computex 2018 Coverage?

Laptops

Hardware

Chips
Follow AnandTech's breaking news here!