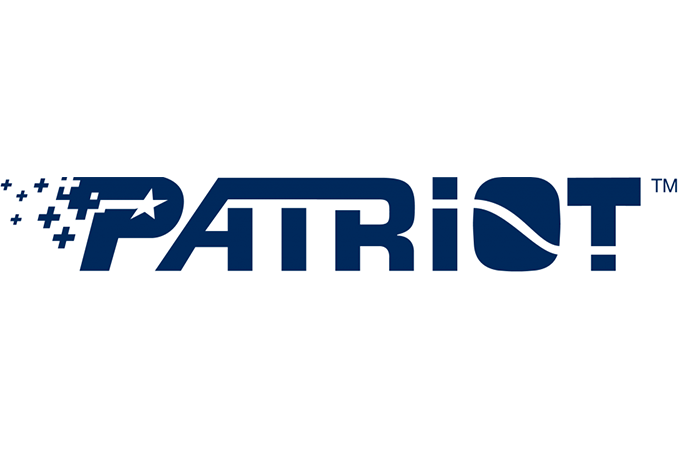 Patriot Memory has introduced its first enthusiast-class DDR4 SO-DIMMs for high-performance-notebooks and small form-factor PCs. The new Patriot Viper modules will combine fairly high clock-rates with decent capacities, thus, enabling users to build SFF systems with up to 32 GB of memory and up to 44.8 GB/s of bandwidth.
The Patriot Viper family of DDR4 SO-DIMMs includes individual modules with 8 GB and 16 GB capacities rated to operate in DDR4-2400, DDR4-2666 and DDR4-2800 modes with CL15/CL18 latency settings at 1.2V. Patriot will sell the modules individually as well as in dual-channel 16 GB and 32 GB kits. The modules feature SPDs that contain XMP 2.0 profiles, which simplify memory overclocking beyond JEDEC specs. Like other Viper-series memory, the new SO-DIMMs feature the company's signature red aluminum heat spreader.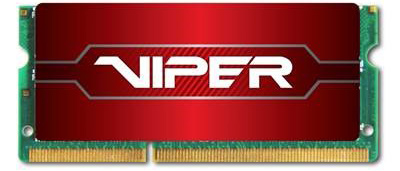 Patriot's Viper DDR4 modules for notebooks operate at 2.4, 2.6 and 2.8 MT/s data rates, which are not officially supported by today's Intel Skylake microprocessors, but which can safely work in modern laptops and Intel NUC-like PCs with decent cooling. The high-speed DDR4 SO-DIMMs will be particularly useful for systems that rely on Intel's higher-performing integrated graphics cores because they increase maximum bandwidth available to the CPU to 44.8 GB/s, or by 31%, from 34.1 GB/s offered by two DDR4-2133 sticks, a good thing for bandwidth-hungry iGPUs.
Patriot Viper DDR4 SODIMMs and Kits
Density
Speed
Latency
Latency
Voltage
Price
8 GB

DDR4-2400
DDR4-2666
DDR4-2800

CL15 15-15-35
CL18 18-18-43
CL18 18-18-43

1.2 V

$34.99
~
$169.99
16 GB
16 GB (2x8 GB)
32 GB (2x16 GB)
Among large suppliers of memory modules, only Patriot and G.Skill currently offer DDR4-2800 SO-DIMMs for laptops. Other makers are a little more cautious when it comes to high-speed modules for notebooks and SFF PCs, which is why their solutions top at 2.4 – 2.66 MT/s.
Patriot plans to start selling its Viper DDR4 SO-DIMMs on June 10, 2016, worldwide. One 8 GB DDR4 module will retail for $34.99, whereas a 32 GB DDR4-2800 dual-channel kit will cost $169.99. Those, who plan to use modules in dual-channel systems should acquire matched pairs of modules with appropriate timings.
Source: Patriot Memory