USB4
CES 2024 is a few weeks away, so Phison shared its plans for the consumer electronics industry's biggest trade show this week. Among the headliners of the event will be the company's latest PS5026-E26 Max14um platform for top-of-the-range PCIe Gen5 SSDs, as well as the PS2251-21 (U21) single-chip platform for USB4 drives that brings together great speeds and cost efficiency. The company's PS5026-E26 Max14um platform, demonstrated back in August, relies on the PS5026-E26 controller with a PCIe 5.0 x4 interface and I/O+ technology coupled with heavily tuned firmware to enable up to 14.7 GB/s sequential reads and up to 12 GB/s sequential writes with Micron's B58R 3D TLC NAND devices featuring a 2400 MT/s data transfer rate. Perhaps more importantly, drives based on the 'maximum'...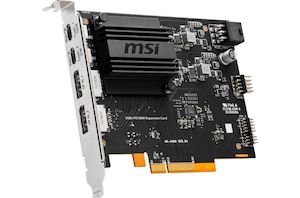 For Computex 2023, MSI is introducing an interesting USB4 PCIe expansion card. The card not only offers two full-bandwidth USB4 40Gbps Type-C ports, but the card can also deliver...
19
by Anton Shilov on 5/31/2023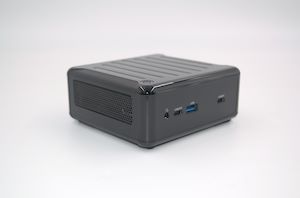 ASRock Industrial is one of the few vendors with a lineup of ultra-compact form-factor (UCFF) computing systems based on the latest Intel and AMD platforms. Their lineup of NUC...
36
by Ganesh T S on 4/6/2023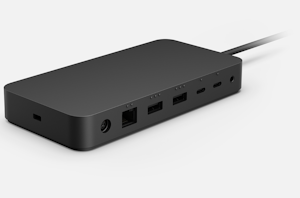 Microsoft has introduced a new docking station for its latest Surface devices equipped with Thunderbolt 4 ports. The Surface Thunderbolt 4 Dock has eight ports and provides a comprehensive...
3
by Anton Shilov on 4/5/2023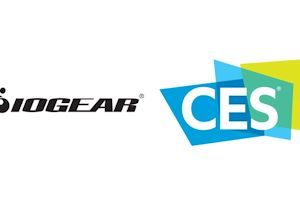 IOGEAR has been servicing the computer accessories market with docks and KVMs for more than a couple of decades now. In addition to the generic use-cases, the company creates...
5
by Ganesh T S on 1/5/2023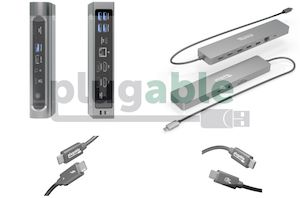 The Thunderbolt and USB ecosystems have seen rapid updates over the last couple of years. In 2022, we saw the announcement of the USB4 v2 standard and some details...
9
by Ganesh T S on 1/4/2023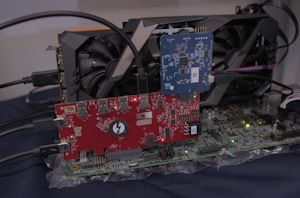 The DisplayPort 2.1 specifications were officially released by VESA on Monday, and this was followed up by USB-IF's announcement of the release of the 80 Gbps USB4 v2 specifications...
21
by Ganesh T S on 10/19/2022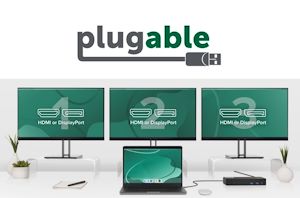 Plugable is introducing two new products at the 2022 CES - the UD-6950PDZ docking station, and the USB4-HUB3A USB4 hub. The docking station is technically the more interesting one...
4
by Ganesh T S on 1/5/2022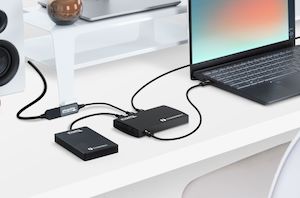 Plugable is introducing its Thunderbolt 4 product lineup today, with the TBT4-HUB3C Thunderbolt 4 Hub leading the pack. Joining it are two Thunderbolt 4 cables - the 2m. long...
21
by Ganesh T S on 9/23/2021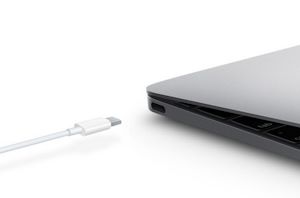 The USB-IF released a couple of new specifications recently - R2.1 for Type-C and R3.1 for USB-PD. The main update is the 'Extended Power Range' aspect that allows for...
54
by Ganesh T S on 5/28/2021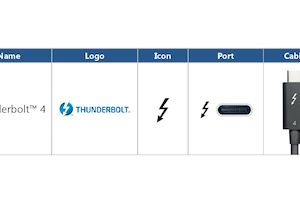 Wired connectivity is converging onto two standards: USB4 and Thunderbolt 4. Both of these are set to debut by the end of the year in Intel's upcoming Tiger Lake...
77
by Dr. Ian Cutress on 7/8/2020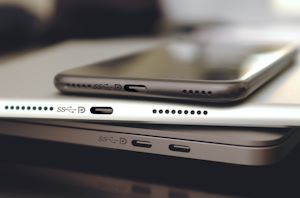 As the tech industry gears up for the launch of the new USB4 standard, a few more parts first need to fall into place. Along with the core specification...
12
by Ryan Smith on 4/29/2020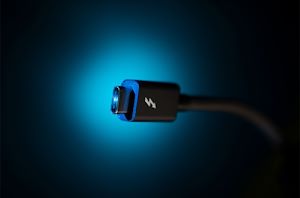 Cypress has unveiled a pair of upcoming USB Type-C controllers for next-generation desktops and laptops. The new EZ-PD CCG6DF and EZ-PD CCG6SF controllers are single-chip solutions that support USB...
17
by Anton Shilov on 3/3/2020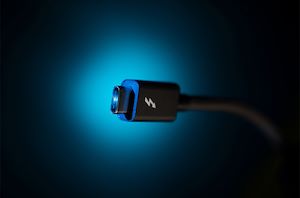 The USB Promoter Group is hard at work developing the USB4 specification. We met with them at Computex this year, and the good news is that the spec is...
69
by Anton Shilov on 6/12/2019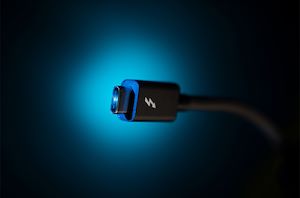 The USB Promoter Group has announced the upcoming release of the USB4 specification. The new standard is based on Intel's Thunderbolt protocol and supports a range of features, including...
56
by Anton Shilov on 3/4/2019