ThunderX2
Today Marvell is announcing the release of its new next-generation OCTEON Fusion CNF95XX baseband processors, as well as introducing a new generation of OCTEON TX2 infrastructure processors. Together, the two products aim at enabling 5G infrastructure equipment providers in a synergistic fashion, greatly improving upon the capabilities of Marvell's product stack. OCTEON Fusion CNF95XX: A 5G Baseband Processor We don't tend to cover such announcements very often, so first things first is to define what a baseband processor actually is. 5G's O-RAN (Open RAN or Open Radio Access Network) architecture is defined at different layers representing different functions of the protocol stack. The stack is divided into 3 layers, with the first layer being the physical layer (PHY), essentially handling encoding, modulation and RF processing related to...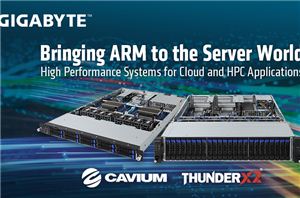 GIGABYTE's server division has started sales of its first servers based on Cavium's ThunderX2 processors with up to 32 cores. Being among the primary companies to begin selling machines...
7
by Anton Shilov on 8/16/2018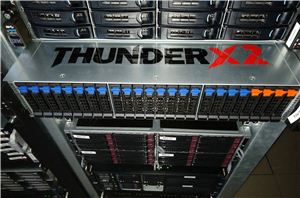 A little less than 2 years ago, we investigated the first Arm server SoC that had a chance to compete with midrange Xeon E5s: the Cavium ThunderX. The SoC...
98
by Johan De Gelas on 5/23/2018