Ryzen Embedded
One area of AMD's portfolio that perhaps doesn't garner the same levels of attention as its desktop, mobile, and server products is its embedded business. In early 2020, AMD unveiled its Ryzen Embedded R1000 platform for the commercial and industrial sectors and the ever-growing IoT market, with low-powered processors designed for low-profile systems to satisfy the mid-range of the market. At Embedded World 2022 in Nuremberg, Germany, AMD has announced its next-generation of Ryzen Embedded SoCs, the R2000 series. Offering four different SKUs ranging from 2C/4T up to 4C/8T, which is double the core count of the previous generation, AMD claims that the R2000 series features up to 81% higher CPU and graphics performance. The AMD Ryzen Embedded R2000 Series compared to the previous generation (R1000)...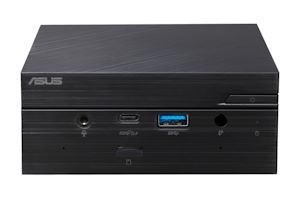 Ultra-compact form-factor (UCFF) machines have been one of the major drivers in the resurgence of the PC market. The trend was kickstarted by Intel's NUCs in the early 2010s...
32
by Ganesh T S on 10/1/2021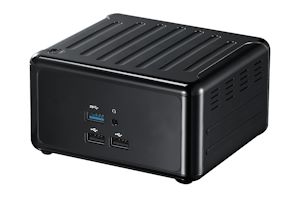 The miniaturization trend triggered by the ultra-compact form factor NUCs from Intel has emerged as a key driver in the growth of the PC market. Processor power efficiency is...
37
by Ganesh T S on 9/28/2020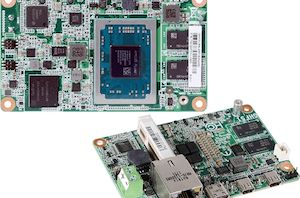 DFI has announced what they consider the world's smallest single-board computer (SBC) that uses on AMD's Ryzen Embedded processor. The highly-integrated credit card-sized GHF51 motherboard can be used for...
40
by Anton Shilov on 3/20/2020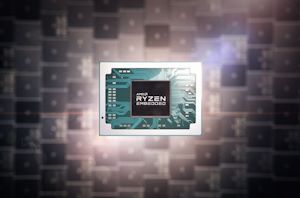 While it doesn't get the same attention as their high-profile mobile, desktop, or server CPU offerings, AMD's embedded division is an important fourth platform for the chipmaker. To that...
40
by Anton Shilov on 2/27/2020
Sapphire has introduced two new miniature motherboards based on AMD's Ryzen Embedded V1000/R1000 APUs. The new platforms are designed for the most compact highly-integrated machines for industrial and commercial...
36
by Anton Shilov on 2/26/2020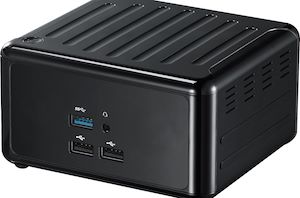 While AMD's Ryzen Embedded APUs aren't new, the rate of adoption for them is. AMD unveiled this week that four more manufacturers are now offering ultra-compact form-factor (UCFF) PCs...
24
by Anton Shilov on 12/4/2019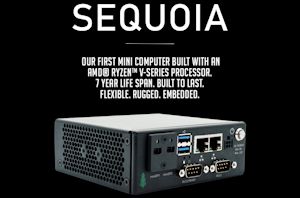 SimplyNUC, a maker of ultra-compact form-factor (UCFF) PCs, has introduced its first PCs that use AMD's Ryzen Embedded processors. The Sequoia units are rugged commercial systems designed for applications...
33
by Anton Shilov on 11/14/2019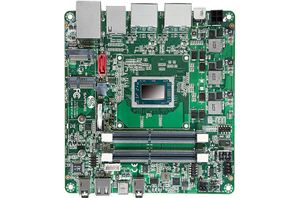 Sapphire has announced one of the world's first platforms based on AMD's Ryzen Embedded V1000-series APUs. The motherboard is aimed at various embedded applications that can take advantage of...
28
by Anton Shilov on 7/9/2018