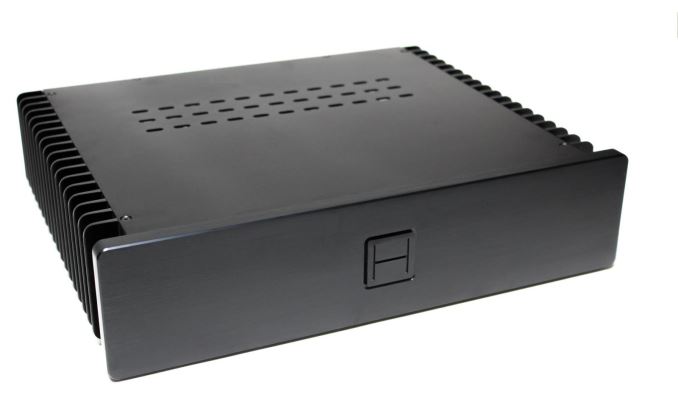 The advent of CPUs with low TDPs (but having enough power to handle HTPC duties) has resulted in passive HTPCs becoming more and more popular. There are a number of vendors making a play in this niche such as Streacom, Wesena, Perfect Home Theater and HDPLEX. We even looked into the Streacom FC10 in detail with a passively cooled Ivy Bridge HTPC build. I have also been using the HDPLEX H5.TODD in a passive Haswell HTPC and had a good experience during the build process.
Olivier at FanlessTech brought the news of the unveiling of the second generation H5 chassis to our notice. This looks to be one of the more ambitious passively cooled chassis in the market. The new H5 chassis maintains a sleek look and finish suitable for and has a HTPCs, while also retaining standard AV rack compatibility. The chassis is made of 6063T aluminum alloy and has a powder coated finish. While the body is available in black, the faceplate can be either black or silver. The faceplate itself has a brushed aluminum finish. Internally, the chassis supports a eight-pipe heatsink for the CPU. This configuration can apparently handle CPUs with TDPs of up to 90W. ATX, uATX and mITX boards are all supported.
The specifications of the 2nd generation H5 model are summarized in the table below.
HDPLEX 2nd Gen. H5 Passive Chassis Specifications
Motherboard Form Factors
ATX, Micro-ATX and Mini-ITX
Drive Bays
Optical
1x 5.25" ODD / hotswap HDD cage
Internal
3x 3.5", 6x 2.5"
Cooling
Eight-heatpipe heatsink system for the CPU
Optional eight-heatpipe heatsink system for a discrete GPU
Expansion Slots
1x full height (single slot)
1x half height single slot(no riser needed)
1x dual slot (for discrete GPU)
I/O Ports
2x USB 3.0
2x USB 2.0
1x 3.5mm Speaker Port
12V/5VDC via molex output for external HDD enclosures
Rear I/O list is motherboard dependent
PSU Compatibility
80W/160W internal AC-DC adapters
160W/250W DC-ATX power supplies
100W/300W linear ATX power supplies with 19V/12V/9V/5VDC outputs
SFX form factor ATX power supplies
Flex form factor ATX power supplies
Weight
7.5 kg / 16 lbs.
Dimensions
Internal 345x370x75mm (L x W x H)
External 345x430x80mm (L x W x H)
Faceplate 430x80x15mm(L x W x D)
Price
from $275
One of the interesting aspects is that the faceplate is pivotable, and the ODD/HDD cage can be completely hidden behind it. The main differentiating aspect, in our opinion, is the availability of passive cooling capabilities for discrete GPUs with TDPs up to 60W (such as the NVIDIA GTX 750Ti). This is achieved using a separate eight-pipe heatsink (as shown in the picture below).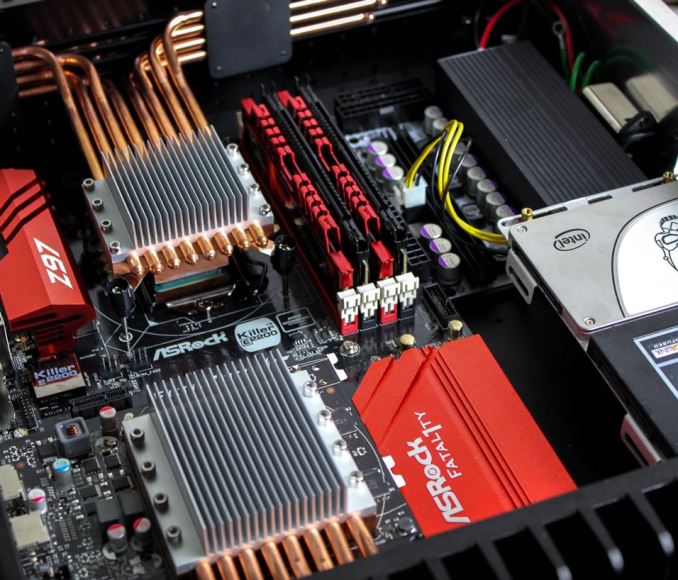 More photographs and details are available in this HDPLEX thread.
Source: FanlessTech