For years, almost a decade in fact, we've been asking for higher quality displays in notebooks. With most of our pleas left ignored for the value notebook segment, smartphone and eventually tablet makers capitalized on the opportunity. These days the $399 - $499 tablet display experience tends to be superior to the $399+ notebook experience. Things are beginning to change, but not quite fast enough. At the forefront of driving tablet display performance is Apple with its Retina Display equipped iPad. While the company has never really competed in the low-cost notebook or netbook market directly, the iPad has been Apple's solution for consumers who want a computer at a $500 - $700 price point. By focusing on areas that have been neglected by PC makers in the past (e.g. display, wireless connectivity, ease of use), Apple has managed to be quite successful in this space with the iPad.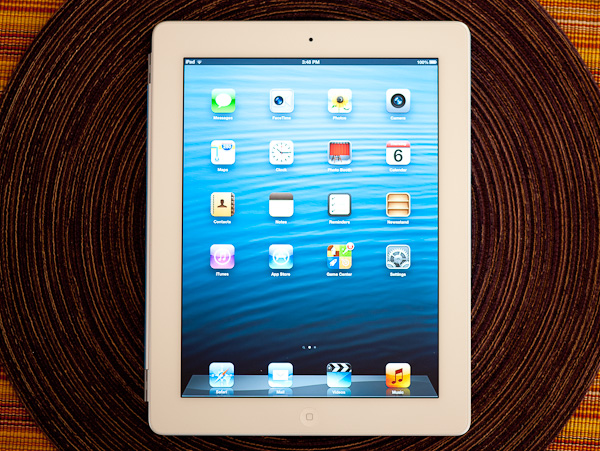 As a big part of its overall strategy, Apple has done a good job of issuing regular updates to the iPad family since its initial unveil in 2010. Now, just seven months after the release of the 3rd generation iPad, Apple followed up with a 4th generation model. It's the relentless execution cycle in addition to focusing on the integration of high quality tangibles like the display that has made the iPad a formidable competitor in the $500 - $700 consumer computing space. The iPad remains mostly a content consumption device (with a dash of productivity), although Apple has been trying to fight that stigma as of late. Your personal balance between consumption and production of content will determine whether or not the iPad can serve as a primary computing device or if it will simply augment what you already have.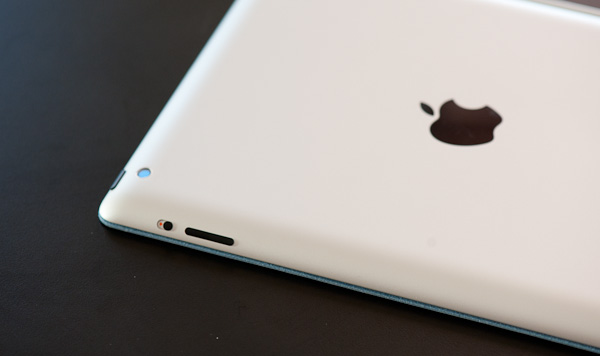 As the 4th gen iPad maintains the same price point as its predecessor, Apple simply delivered a better iPad alongside the new iPad mini earlier in the quarter. Unlike the mini where the bulk of the innovation remained in the form factor, the 4th generation iPad keeps its improvements mostly under the hood. The form factor and chassis haven't changed at all since the previous generation. Apple's 4:3 aspect ratio remains ideal for portrait mode reading, although it does fall short of newer 16:9 designs when it comes to watching movies (the latter tends to be a bit awkward for portrait use in response, tradeoffs are fun).
The size and weight of the chassis remain unchanged, which does mean that the iPad continues to be very portable at under 1.5 lbs (652g) but it's too heavy for comfortable one handed operation for extended periods of time.
iPad Specification Comparison
Apple iPad mini
Apple iPad 4
Apple iPad 3
Apple iPad 2
Apple iPad
Dimensions
200 x 134.7 x 7.2mm
241.2 x 185.7 x 9.4mm
241.2 x 185.7 x 9.4mm
241.2 x 185.7 x 8.8mm
243.0 x 190.0 x 13.4mm
Display
7.85-inch 1024 x 768 IPS
9.7-inch 2048 x 1536 IPS
9.7-inch 2048 x 1536 IPS
9.7-inch 1024 x 768 IPS
9.7-inch 1024 x 768 IPS
Weight
308g (WiFi)
652g (WiFi)
652g (WiFi)
601g (WiFi)
680g (WiFi)
Processor
1GHz Apple A5 (2 x Cortex A9, PowerVR SGX543MP2)

Apple A6X (2 x Swift, PowerVR SGX 554MP4)

Apple A5X (2 x Cortex A9, PowerVR SGX 543MP4)

1GHz Apple A5 (2 x Cortex A9, PowerVR SGX543MP2)
1GHz Apple A4 (1 x Cortex A8, PowerVR SGX 535)
Connectivity
WiFi , Optional 4G LTE
WiFi , Optional 4G LTE
WiFi , Optional 4G LTE
WiFi , Optional 3G
WiFi , Optional 3G
Memory
512MB
1GB
1GB
512MB
256MB
Storage
16GB—64GB
16GB—64GB
16GB—64GB
16GB—64GB
16GB—64GB
Battery
16.3Wh
42.5Wh
42.5Wh
25Wh
25Wh
Starting Price
$329
$499
-
$399
-
Storage and wireless connectivity options also remain unchanged, with WiFi and LTE versions both available. The new iPad is really just a silicon upgrade over the previous generation model.
A Matter of Cost and Timing
When the 3rd generation iPad launched earlier this year, I was surprised to find what Apple had done when it came to its mobile SoC. For the first time since the iPad's introduction, the 3rd generation model included a significantly larger SoC compared to what was used in the latest iPhone at the time (the 4S). In order to drive its 2048 x 1536 Retina Display at reasonable frame rates, Apple needed much more memory bandwidth than the standard A5 SoC could provide. The solution was, at the time, the world's highest bandwidth memory controller for a mobile ARM based SoC. With four 32-bit LPDDR2 channels paired up with LPDDR2-800 DRAM, the iPad 3's A5X SoC was capable of a theoretical 12.8GB/s of memory bandwidth. That's not much by high-end PC standards, but unheard of in an ARM based mobile device.
Die size is partially constrained by the amount of IO around the perimeter of the die. In the case of the A5X, the wider memory interface was paired up with a doubling in the compute resources on the GPU side. Apple didn't increase CPU hardware at all, but the A5X CPU cores did enjoy a 25% higher clock frequency than in the iPhone 4S' A5 counterpart.


iPad 4 Motherboard via iFixit
The other big surprise with the 3rd gen iPad was that Apple built its biggest SoC on Samsung's 45nm LP process. Picking a process node for a new chip isn't a trivial matter. You have to balance wafer costs, yields, die size, power/performance and volume requirements that all need to be balanced. In the case of the A5X, wafer cost and volume requirements won out over die size and power/performance concerns. The result was a power hungry SoC paired with a power hungry display, both of which necessitated an increase in battery capacity.
Simply addressing moving the SoC to 32nm wouldn't be enough to slim up the iPad. The Retina Display and associated backlight will both ensure a larger battery and thus thicker chassis for some time to come. There may be some room for improving the form factor, but in the near term I wouldn't expect a return to the iPad 2 thickness/weight levels.
Apple SoC Comparison
A5
A5r2
A5X
A6
A6X
Manufacturing Process
Samsung 45nm LP
Samsung 32nm LP HK+MG
Samsung 45nm LP
Samsung 32nm LP HK+MG
Samsung 32nm LP HK+MG
Die Size
122.6mm2
71.1mm2
165mm2
96.7mm2
123mm2
The quick transition to a 4th generation iPad makes sense from a supply chain standpoint. While the 45nm A5X SoC could deliver the pricing and volume targets that Apple had at the time, the company has since shifted over to using Samsung's 32nm LP process exclusively in its iOS devices. I suspect cost, yields and available production finally tilted in favor of 32nm in the giant cost spreadsheet. The A6X is now roughly the same size as the original A5. Although wafer costs are likely higher, this is probably a more comfortable target than the A5X's 165mm2 die. Given the new iPad's static starting price point and increase in cost of many parts involved (Retina Display stack, larger SoC), any ability to reduce cost is likely a good thing.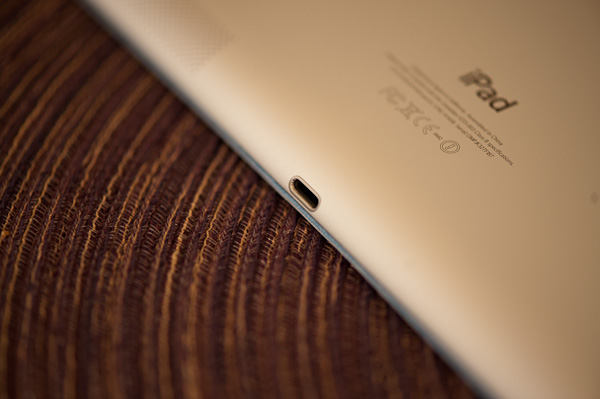 The iPad 4 also adopts Apple's new Lightning connector. In the iPhone 5 and iPad mini, the move to the Lightning connector was done in pursuit of a thinner form factor. With the iPad 4 this obviously isn't true, but that isn't to say there aren't other benefits. I suspect moving all new production away from 30-pin dock cables and over to Lightning cables is also good for the bottom line (and for bringing Apple's cost of Lightning cables down).
The quick release of the iPad 4 wasn't all about bringing costs down however. Apple also used it as an opportunity to continue to drive performance. Similar to the A5/A5X divide, the 4th generation iPad features an A6X SoC - a larger, upgraded version of the A6 SoC used in the iPhone 5.