We just spent a good amount of time with the iPad mini and the easiest way to describe the device is that it's lighter than you'd expect. The build quality and finish both feel good as you'd expect, but the device is just considerably lighter than the iPad which results in superior in hand feel.
The display doesn't feel cramped either thanks to the reasonably large diagonal size. It's clear that the iPad mini is a nod to those who want something even more portable than the standard iPad.
In terms of performance, there's a pretty noticeable difference between the A5 in the iPad mini and the A6X in the 4th gen iPad as you'd expect. I do wish that Apple had brought the A6 to the mini, however something has to give in pursuit of the lower price point.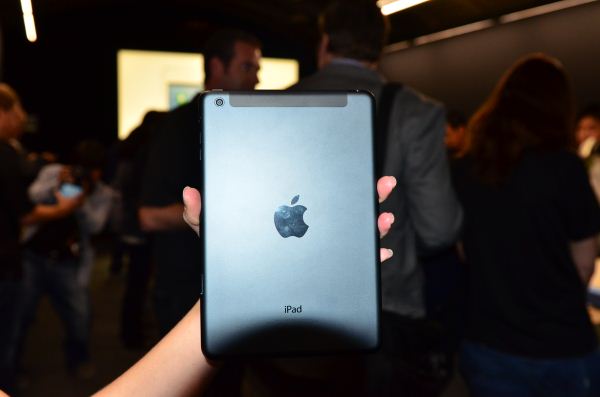 The LTE version of the iPad mini has an RF window at the top of the unit similar to the standard iPad, although it does blend in a bit better on the black model.
Check out more photos and impressions in the gallery and video below.