We're at the Intel keynote here at CES 2012 where Intel has announced one of its first Medfield design wins. Lenovo will be launching a phone based around Medfield in China named the Lenovo K800. The K800 will arive on China Unicom on their 21.1 Mbps HSPA+ network in 2Q2012.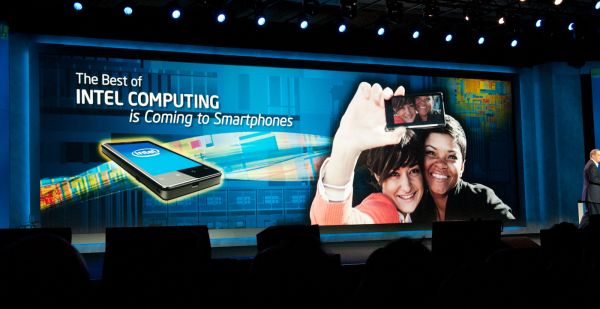 The K800 includes a capacitive multitouch 720p display.
Intel is showing off its reference platform now which includes an 8 MP camera and 720p display, and appears to be running Android 2.3.x. Intel's reference phone looks pretty beefy, including full "buzzword compliance" with NFC and all the specs a high end smartphone should have.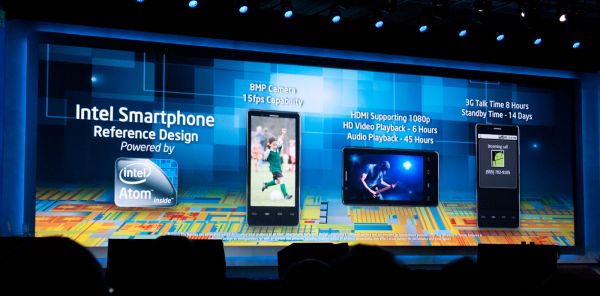 The Intel reference design was also shown off with the 10-frame burst capture mode we've seen before at IDF, and mentioned that it believes its optimizations and compatibility enhancements result in some of the best Android performance. Android libraries whose performance either isn't great on x86 or are incompatible have been tweaked, and the result is that all of the Android marketplace will work out of the box on Intel's smartphone platform.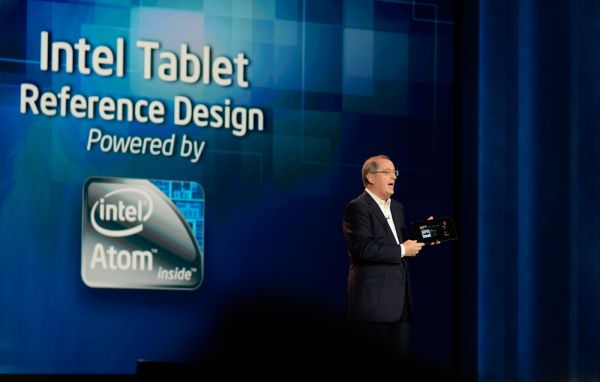 There's also an Intel reference design tablet which was briefly shown off running Windows 8.