We're live at the Nokia CES press conference where the Finnish smartphone manufacturer has finally officially announced the Lumia 900 with LTE in tow. We'll be updating with more details as the event unfolds, but thus far the device looks to confirm preexisting rumors. Nokia CEO Stephen Elop, Microsoft CEO Steve Ballmer, and AT&T Mobility CEO Ralph de La Vega all took the stage at the Nokia press conference to announce the Lumia 900.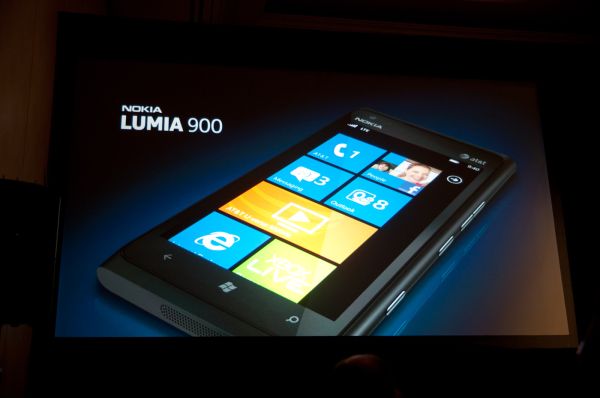 The device includes an 8 MP F/2.2 camera with wide focal length 28mm optics, support for AT&T's 4G LTE network, and a 1840 mAh battery. There's a front facing F/2.4 camera for video calling as well with the built in WP7 Tango video application. Like the other Lumia devices, the 900 likewise includes a 1.4 GHz APQ8055 + MDM9200.
The device looks superficially very similar to the Lumia 800 and incorporates the same polycarbonate unibody design. In addition the Lumia 900 includes a 4.3" Super AMOLED display, up from the 3.7" on the Lumia 800. The Lumia 900 will be available in black and cyan.
More Info: Nokia Conversations