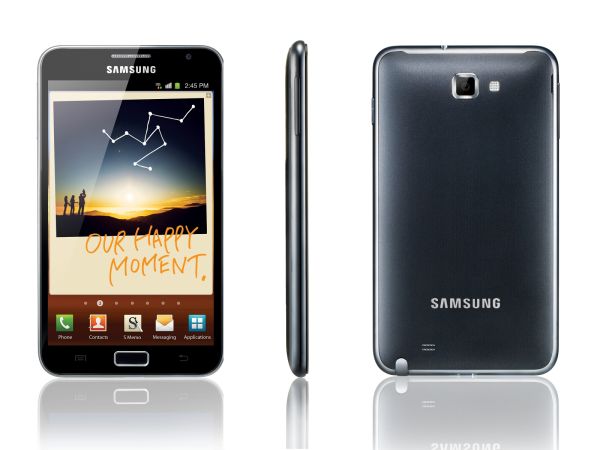 Ahead of their keynote, Samsung and AT&T announced that they would be the first North American carrier to sell Samsung's Phone/Tablet mash-up, the Galaxy Note. Featuring a 5.3" HD SuperAMOLED display, this device pushes the boundaries of what could comfortably called a phone; and the experience is further blurred by a stylus interface called S Pen, that provides functionality similar to the HTC Flyer. The phone currently runs TouchWiz-infused Gingerbread, though Samsung has already released a timeline for the Ice Cream Sandwich upgrade; and it's powered by a dual-core 1.5 GHz processor, most likely the same Qualcomm chipset in the Skyrocket, and will run on AT&T's nascent LTE network.
The phone ships with 16 GB of onboard NAND, and is expandable by microSD, features 8MP rear and 2MP front shooters, and with a massive (for a phone) 2500 mAh battery, shouldn't have awful battery life. Release date and pricing was not announced, but we'll have a hands-on as soon as we can find one to handle.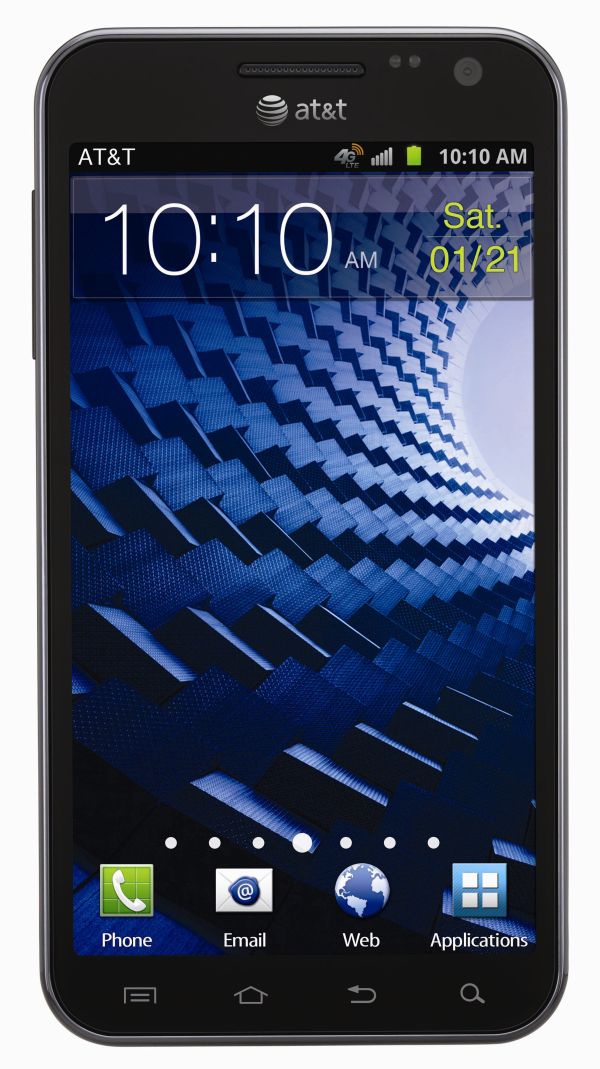 The Galaxy S II Skyrocket was released just a few months ago, and has already been replaced in the form of the Samsung Galaxy S II Skyrocket HD. The 4.65" HD Super AMOLED device runs the same internals as the original Skyrocket (and the Note) and is a RAZR baiting 9.27 mm thick. While the Note runs its display at 1280x800, the Skyrocket HD is a narrower 1280x720, and both feature RGBG PenTile displays. We've yet to see an HD SuperAMOLED Plus display, but as we've mentioned before, as subpixel densities increase, the graininess of PenTile displays is much less noticeable.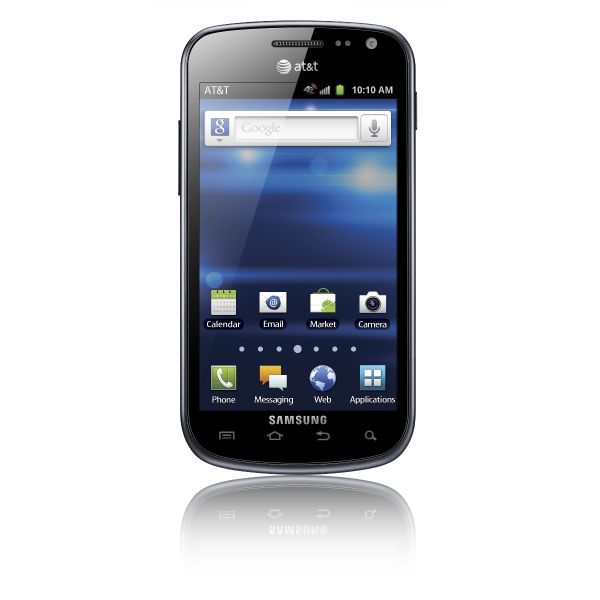 When AT&T introduced their first two LTE phones, we noted that their line-up was significantly cheaper than Verizon's offerings. With the Samsung Exhilarate AT&T is still putting price pressure on Big Red by driving the entry price of LTE to a surprising sub-$50 price. The 4" Super AMOLED display will no doubt borrow from the original Galaxy S parts bin and is being touted as being built from 80% recycled post-consumer materials. Buyers will also have access to AT&T's IPTV U-verse Live TV service through their phones. Hands-on posts will be inbound shortly.