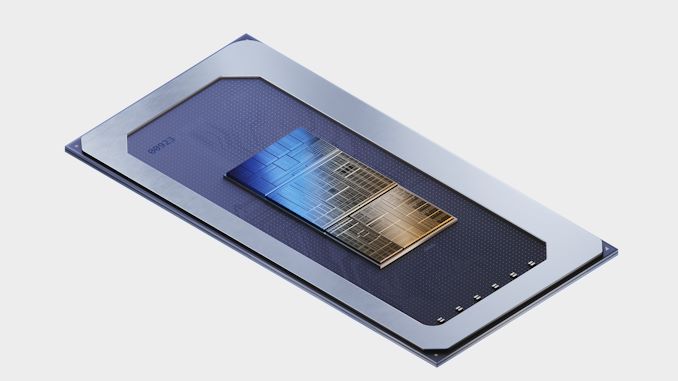 Over the last couple of days, numerous reports have revealed that Intel's recently announced Meteor Lake SoC, primarily a mobile platform, would be coming to desktop PCs. Intel has further clarified that while their Meteor Lake processors will be featured in desktop systems next year, they won't power traditional socketed desktop PCs. Instead, these CPUs, primarily crafted for laptops, will be packaged in ball grid array (BGA) formats, making them suitable for compact desktops and all-in-one (AIO) devices.
Intel's statement, as reported by ComputerBase, emphasizes, "Meteor Lake is a power efficient architecture that will power innovative mobile and desktop designs, including desktop form factors such as All-in-One (AIO). We will have more product details to share in the future."
A senior Intel official recently mentioned that Meteor Lake processors are slated for desktop release in 2024. However, they won't be available in Intel's LGA1851 form factor, which caters to gaming rigs, client workstations, and conventional desktop systems. The practice of integrating laptop CPUs into compact PCs, such as NUCs and all-in-one PCs, isn't a novel one. Manufacturers have been doing this for years, and the intriguing aspect will be observing the performance and efficiency metrics of these high-end Meteor Lake laptop CPUs, especially when juxtaposed against the existing Raptor Lake processors designed for both desktops and laptops.
The rationale behind Intel's decision to exclude Meteor Lake processors from socketed desktops remains ambiguous. The CPU employs a multi-tile structure, with its compute tile being developed on the Intel 4 process technology. This technology marks Intel's inaugural use of extreme ultraviolet lithography (EUV), while the graphics tile and SoC leverage TSMC's fabrication methods. Both production techniques are poised to deliver commendable performance and efficiency, but Meteor Lake is not designed as a pure desktop product.
Current indications suggest that the Arrow Lake-S series will be aimed at LGA1851 motherboards, but this is anticipated for the latter half of 2024. While Q3/Q4 of 2024 is still a while away, Intel's motherboard partners, such as GIGABYTE and MSI, have been readying up new refreshed Z790 motherboards, with features such as Wi-Fi 7 set to come to Intel's impending Raptor Lake refresh platform which is due sometime before the end of the year.
Source: ComputerBase