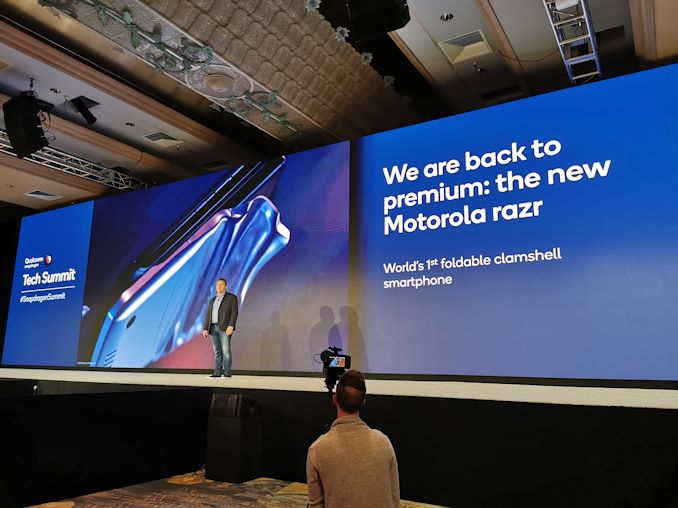 The first guest company to present at Qualcomm's Snapdragon Tech Summit this year was Motorola. For readers who haven't been keeping up, Motorola is now owned by Lenovo, and its focus is still very much on the smartphone market. Even recently they announced their first foldable smartphone, a new Motorola Razr – a modern take on the classic clamshell 'razr' phone, but this time putting a foldable OLED display on the inside. A number of press and analysts are calling it one of the more 'sensible' flexible display technology deployments in the market today, although at $1500 it is still a lot to invest in an old style clamshell device. That being said, Motorola had some words about its future.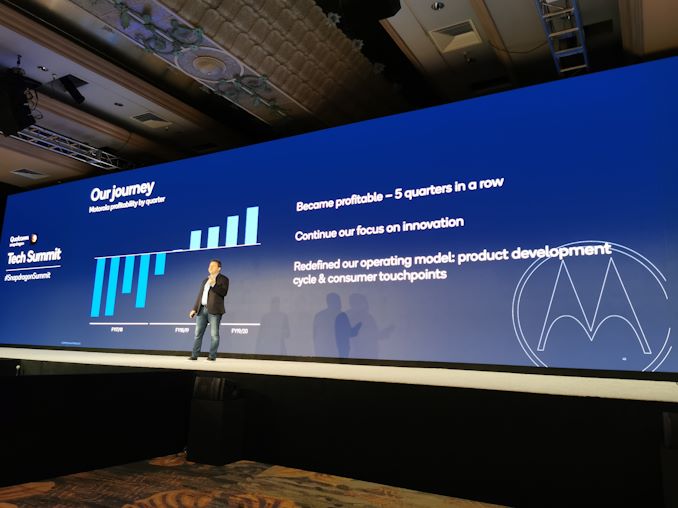 Before the future, the past – as the Motorola Mobility company was split from the Motorola Solutions arm of the business in 2011, it was sold to Google in 2012 and then in 2014 was sold again to Lenovo. On stage, Motorola showed that their 2017/2018 financial results were quite bad, but over 18/19 and 19/20, the Motorola brand is now again profitable. The success of devices like the Z3 flagship down to the budget E5 Play has meant that the company has been profitable for five consecutive quarters, which to be honest I didn't expect was the case.
On the back of this profitability, Lenovo wants to return Motorola to its roots: innovation. Motorola has had much success in the previous decade with devices like the Razr, which has means that in this decade a device like the new 2019/2020 Razr, with a flexible display, is key to that strategy. The three areas that Motorola wants to focus on for 2020 is innovation, foldables, and 5G. From Motorola's own research, they've determined that for something like 5G, customers who use it suddenly put 'data speeds' higher up on their list of device must-haves, and so part of the goal is to bring innovative solutions to market that can help the customer with user experiences they need before they even know they need them.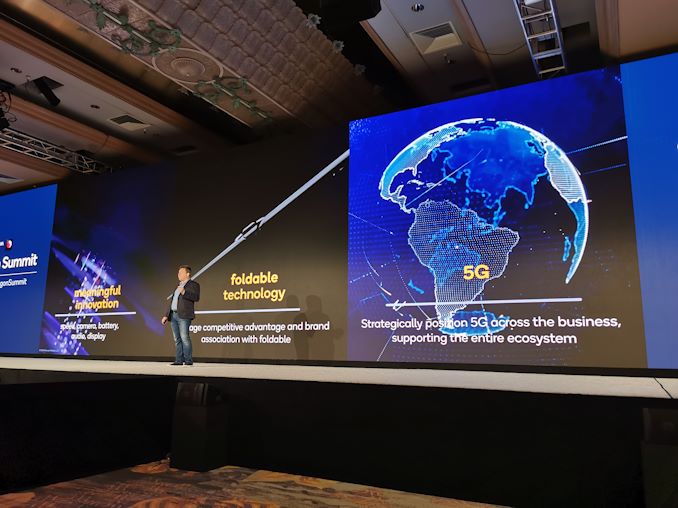 In 2020, Motorola is planning to expand its key product lines to a more global audience. On stage, the Motorola executive stated that the company will be bringing out devices in 2020 based on the new Snapdragon 765 platform with 5G integrated, but also on the new Snapdragon 865 platform with the external X55 modem, and that these devices will be coming to countries outside of North America. Motorola also made a very big claim: they will be bringing the fastest 5G phone to market with the 865 platform, supporting over 5 Gbps on 5G.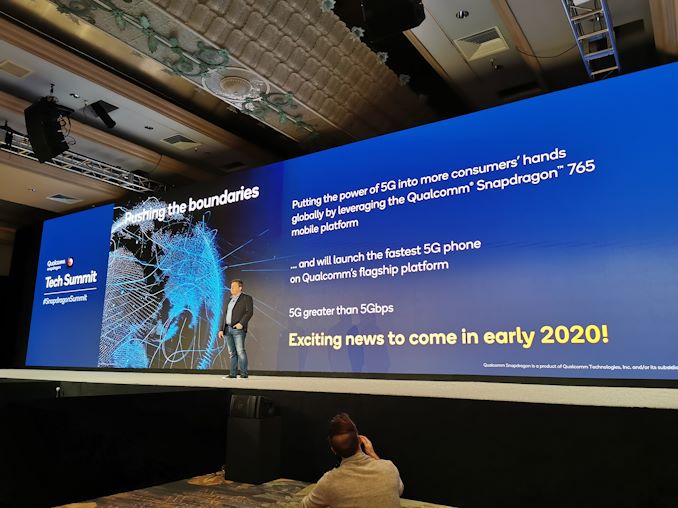 It's worth noting on AnandTech that we haven't done a review of a Motorola phone in a while. If they're serious about this, and it sounds like they are, then we perhaps need to get back in touch.
Quick Bytes are shortened news pieces about topics mentioned at large press events. Because sometimes smaller announcements get buried at a keynote presentation because a dozen key points are mentioned in one article, and our Quick Bytes series separates out a few topics for targeted discussion.