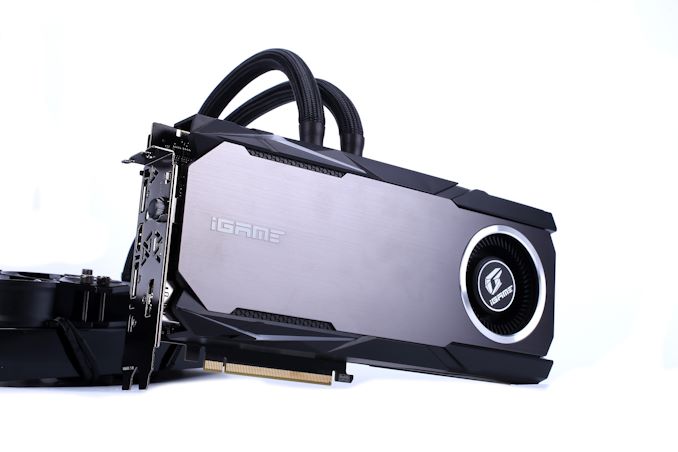 The market for pre-overclocked graphics cards is quite strong. But taking the leap into providing water-cooling for GPUs at retail has only been attempted by a few vendors, and usually at the high-end only. To start the new year, Colorful are getting one of its products this game, but they are going with a non-halo card based around a GeForce GTX 2070, creating the iGame GeForce RTX 2080 Neptune OC.
This card starts life as an RTX 2070, which Colorful then straps an AIO water cooling solution to it, based on a 240mm radiator. The card's clockspeed is then boosted to improve its performance, and thanks to the combination of the cooler and the factory overclock, Colorful is promoting the card as both extreme and quiet. I particularly like the Neptune naming though for a watercooled card, that makes plenty of sense.

Colorful is proud of the watercooling design, which the company states has a high-efficiency pump at the center for 115% more static pressure than traditional pumps due to its internal blade design. The tubing is listed as FEP double tubing, which the company promises is durable yet flexible. The 240mm radiator is designed with a low resistance and high flow rate in mind, albeit with good heat-exchange characteristics. This is paired up with Air Balance RGB fans.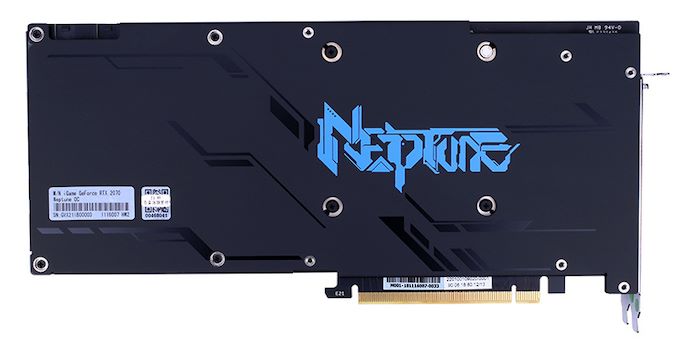 For the card, Colorful lists extended durability Hi-C capacitors, DrMOS technology, and Silver Plating Technology to help with heat dissipation. The water block is under a shroud on the design, which also has a blower-style fan to reduce the temperature of the components not cooled by the water block.
For the overclock, we see a base frequency of 1410 MHz and a turbo frequency of 1620 MHz, which jumps up to 1815 MHz when the OC Button on the side of the card is pushed.
Pricing and availability were not disclosed, although given the time of the announcement it's likely to be on display at Computex, so it should be launched before then.