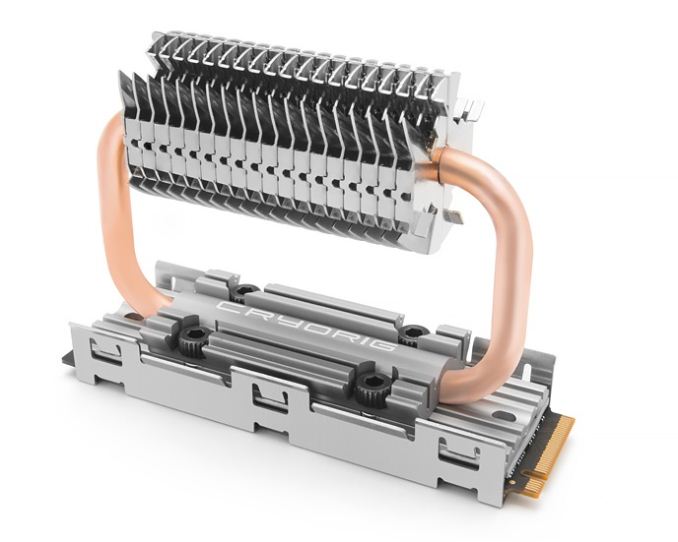 With the ever-raging debate about the correlation of high thermals and the performance throttling of M.2 SSDs being a hot topic, Cryorig intends to unveil an interesting and aggressive styled M.2 SSD based cooling solution at Computex 2018: the Frostbit M.2 SSD Cooler.
The Cryorig Frostbit M.2 SSD Cooler is the first mass-manufactured M.2 cooler to feature a dual stacked heatpipe design and carries a weight of 56 g and a maximum thermal dissipation rating of 12 W. 12W is well past what any conventional SSD is capable of outputting, so with good contact this cooler will certainly be overkill. Those worried about obstruction from large GPUs especially the ones directly slotted above the M.2 slot, the larger copper heatpipe on the Frostbit allows for adjustment (as displayed in the below graphic). The second and smaller heatpipe is integrated into the base of the cooler meaning the larger 6 mm heatpipes job is to relocate and direct the heat into the passive cooled 38 fin arrayed cylindrical end.
To function effectively, some degree of passive airflow will be required to ensure optimal operation, especially during long and arduous tasks such as large data transfers.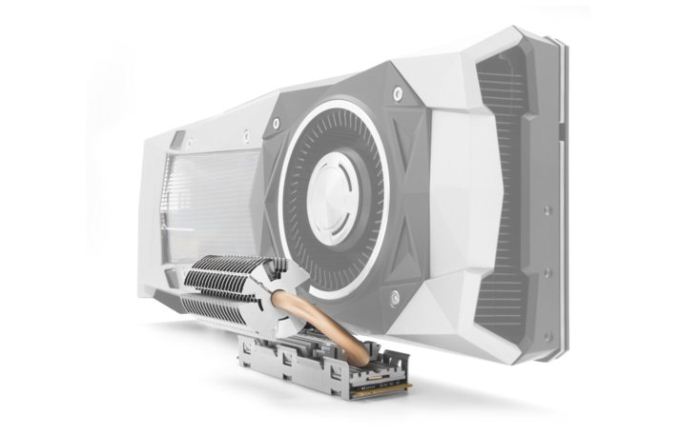 The actual size of the heatsink measures at a svelte 72 x 27.3 x 57 mm (L x W x D) which only presents a problem to M.2 SSDs with a length of 110 mm and beyond. This is due to the core design as the Frostbit is designed to only cover the components on the M.2 SSDs PCB as to not interfere with the mounting screw or the interface featured at either end of a 2280 drive.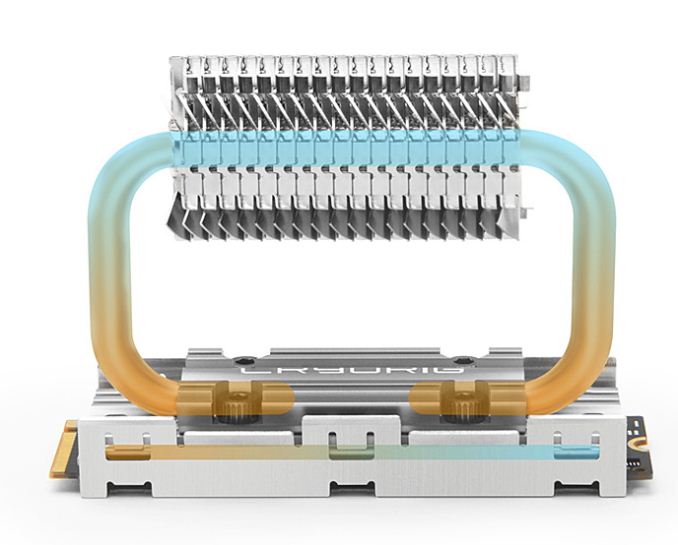 The specific details regarding the availability and pricing of the Cryorig Frostbit are currently unknown, although more details are expected to be announced at the upcoming Computex 2018 show in Taipei Taiwan which runs from 5th June - 9th June 2018.
Related Reading
Source: Cryorig