Tegra 4
NVIDIA has a couple big SHIELD-related announcements today. The first is a "limited time" price cut to $199. The original price was $299, which then dropped to $249 – and there was an additional $50 rebate if you purchased an NVIDIA GTX GPU. Now the price is a flat $199, with no rebate for GTX GPU purchasers. This reduced pricing will be in effect at least through the end of April, though personally I think we might see the price stay there. There are additional incentives to go along with the April price cut, of course. First, in the way of software updates NVIDIA will be providing both a welcome update to Android 4.4.2 "KitKat", and there will be other enhancements including modifications to the...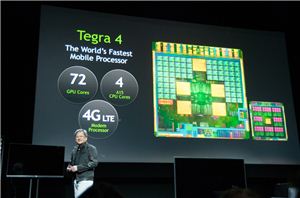 At CES last week, NVIDIA announced its Tegra 4 SoC featuring four ARM Cortex A15s running at up to 1.9GHz and a fifth Cortex A15 running at between 700...
60
by Anand Lal Shimpi on 1/14/2013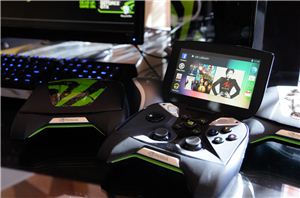 Anand and I just spent some time playing with NVIDIA's recently announced Project Shield, which is NVIDIA's portable handheld gaming device home to the also just-announced Tegra 4 SoC...
41
by Brian Klug on 1/7/2013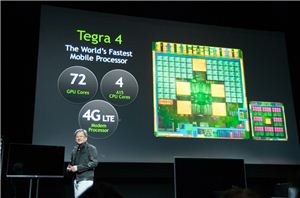 We just finished NVIDIA's CES press conference where it introduced the Tegra 4 SoC and Shield mobile gaming console. Immediately following the press event we snagged some more information...
34
by Anand Lal Shimpi & Brian Klug on 1/7/2013