Philips
Although E Ink technology has remained a largely niche display tech over the past decade, it's none the less excelled in that role. The electrophoretic technology closely approximates paper, providing significant power advantages versus traditional emissive displays, not to mention making it significantly easier on readers' eyes in some cases. And while the limitations of the technology make it unsuitable for use as a primary desktop display, Phillips thinks there's still a market for it as a secondary display. To that end, Philips this week has introduced their novel, business-oriented Dual Screen Display, which combines both an LCD panel and and E Ink panel into a single display, with the aim of capturing the benefits of both technologies. The Philips Dual Screen Display (24B1D5600/96) is...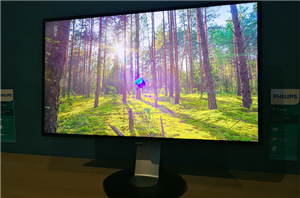 TPV Technology is demonstrating a preliminary version of its upcoming 8K ultra-high-definition display at IFA trade show in Germany. The Philips 328P8K monitor will be a part of the...
21
by Ian Cutress & Anton Shilov on 9/1/2017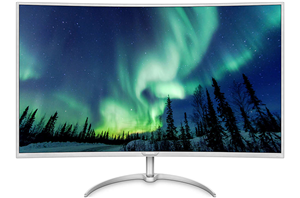 TPV Technology, the company that produces monitors under the Philips brand, this week began to sell one of the world's first curved displays with a 4K resolution that was...
30
by Anton Shilov on 1/18/2017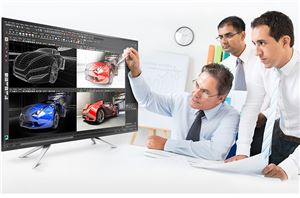 For many workloads that require a lot of on-screen space, big displays are hugely beneficial — the bigger the better. TPV Technology, the company that produces monitors under Philips...
51
by Anton Shilov on 5/13/2016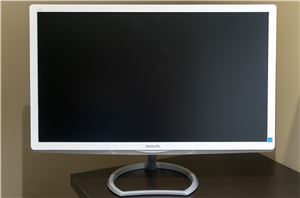 At this year's CES Josh and I sat down with representatives of QD Vision to discuss their quantum dot display technology, along with where they see the television and...
51
by Brandon Chester on 4/28/2016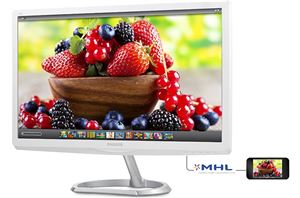 TPV Technology, the company that produces monitors under Philips brand, has started to sell displays with QD Vision's Color IQ quantum dot technology. What makes this notable is that...
40
by Anton Shilov on 3/18/2016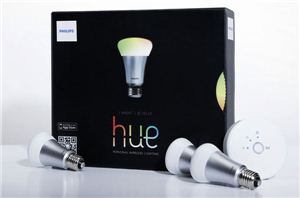 Philips sent out a review sample of their new Hue lighting system, a set of three Hue lights with the Hue Bridge that allows you to remotely control the...
94
by Ashu Joshi on 3/1/2013