NVMe
Kioxia's BG series of M.2 2230 client NVMe SSDs has proved popular among OEMs and commercial system builders due to their low cost and small physical footprint. Today, the company is introducing a new generation of products in this postage stamp-sized lineup. The BG6 series builds up on the Gen 4 support added in the BG5 by updating the NAND generation from BiCS5 (112L) to BiCS6 (162L) for select capacities. The increase in per-die capacity now allows Kioxia to bring 2TB M.2 2230 SSDs into the market. While the BG5 series came in capacities of up to 1TB, the BG6 series adds a 2TB SKU. However, the NAND generation update is only reserved for the 1TB and 2TB models. The BG series of SSDs from...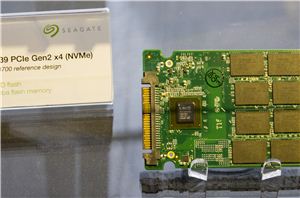 The SandForce SF3000 series has become the unicorn of the SSD industry. For the past two years there has been a lot of hype about the new controller, but...
22
by Kristian Vättö on 6/10/2015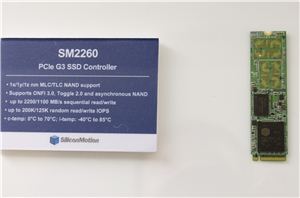 Silicon Motion has remained relatively quiet about its plans for a PCIe controller. We have known that the company is working on one (well, it would be a major...
11
by Kristian Vättö on 6/9/2015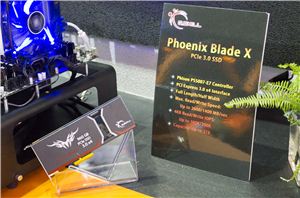 G.Skill isn't a name that is often associated with SSDs, but the company has been making SSDs as a sort of a side product for several years. We reviewed...
4
by Kristian Vättö on 6/9/2015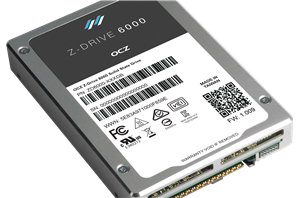 Back at CES OCZ teased us by showcasing the Z-Drive 6000, but the drive was still under development, so the details were rather scarce. Today OCZ is finally lifting...
33
by Kristian Vättö on 5/20/2015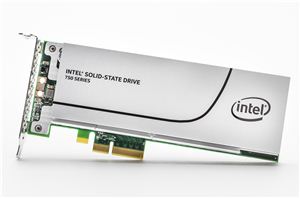 Ever since our SSD DC P3700 review, there's been massive interest from enthusiasts and professionals for a more client-oriented product based on the same platform. With eMLC, ten drive...
134
by Kristian Vättö on 4/2/2015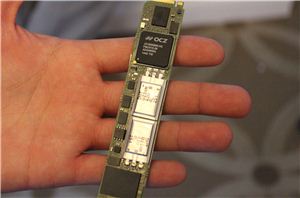 While the Barefoot 3 platform is already a couple of years old, it is still going strong. OCZ has been in the process of adopting Toshiba's latest A19nm to...
26
by Kristian Vättö on 1/9/2015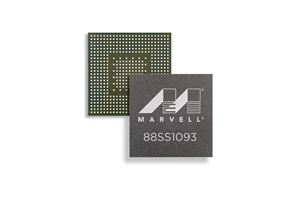 Two weeks ago Marvell announced their first PCIe SSD controller with NVMe support, named as 88SS1093. It supports PCIe 3.0 x4 interface with up to 4GB/s of bandwidth between...
23
by Kristian Vättö on 8/21/2014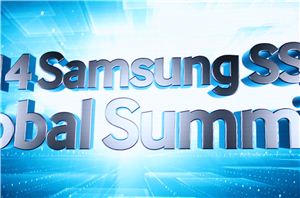 Every year for the past three years, Samsung has flown a bunch of media from all around the world for their SSD Global Summit. The Summit serves as an...
17
by Kristian Vättö on 7/4/2014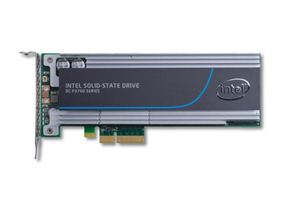 Last week we reviewed Intel's first NVMe drive: the DC P3700. Based on a modified version of the controller in Intel's SSD DC S3700/S3500, the P3700 moves to an...
36
by Anand Lal Shimpi on 6/10/2014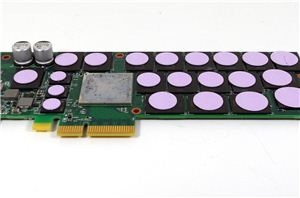 Earlier this evening, Intel announced a new family of NVMe based PCIe SSDs, including the P3700. I reviewed a 1.6TB version of the P3700 here. A few weeks ago...
12
by Anand Lal Shimpi on 6/3/2014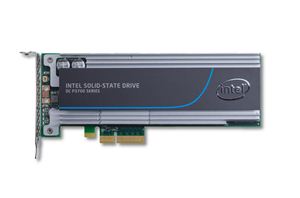 In 2008 Intel introduced its first SSD, the X25-M, and with it Intel ushered in a new era of primary storage based on non-volatile memory. Intel may have been...
85
by Anand Lal Shimpi on 6/3/2014