MWC 2012
On our last day at MWC 2012, TI pulled me aside for a private demonstration of WiFi Display functionality they had only just recently finalized working on their OMAP 5 development platform. The demo showed WiFi Display mirroring working between the development device's 720p display and an adjacent notebook which was being used as the WiFi Display sink. TI emphasized that what's different about their WiFi Display implementation is that it works using the display framebuffer natively and not a memory copy which would introduce delay and take up space. In addition, the encoder being used is the IVA-HD accelerator doing the WiFi Display specification's mandatory H.264 baseline Level 3.1 encode, not a software encoder running on the application processor. The demo was running mirroring...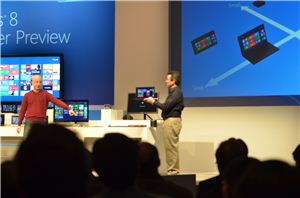 Windows 8 supports installation to removable flash media via a feature called Windows to Go. Your apps, settings, and OS can all be installed to a USB stick and...
12
by Anand Lal Shimpi on 2/29/2012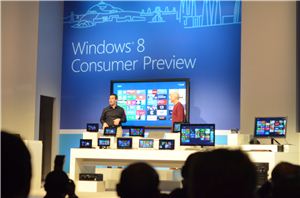 Microsoft is talking a lot about the importance of touch input to the Windows 8 experience in everything from tablets to high-end desktops. To show just how far you...
23
by Anand Lal Shimpi on 2/29/2012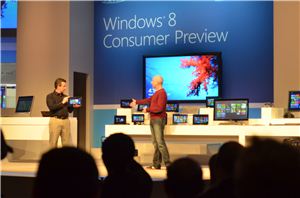 Update: Despite Microsoft referring to the test platform as running on a next-generation OMAP processor, TI tells us that the Windows 8 tablet was running an OMAP 4470, not...
4
by Anand Lal Shimpi on 2/29/2012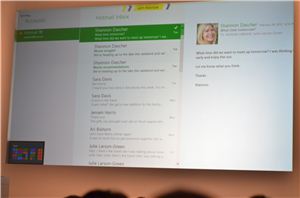 During Microsoft's Windows 8 Consumer Preview Event at MWC today, Microsoft demonstrated some of the new features in the CP release out today. While the Metro UI obviously lends...
60
by Anand Lal Shimpi on 2/29/2012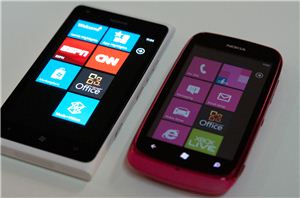 We just stopped by Nokia for our meeting and finally got a chance to play with the new Lumia 610, the Europe-bound Lumia 900, and the Nokia 808 PureView...
11
by Brian Klug on 2/29/2012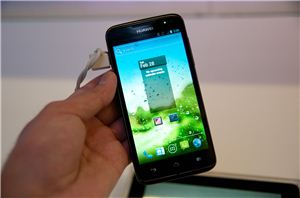 We headed over to the Huawei booth to check out the Ascend D Quad and get some photos of the device and some physical impressions. The device includes Huawei's...
6
by Brian Klug on 2/28/2012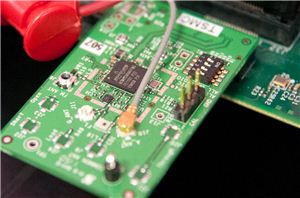 We've been covering the combo chip space for a while now, which is hugely important for both smartphones, tablets, and other form factors usually driven by ARM SoCs. Combo...
5
by Brian Klug on 2/28/2012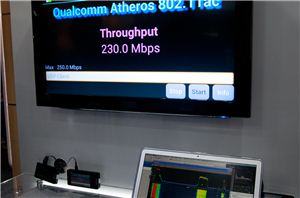 Among a bunch of interesting Krait features is a noteworthy change in connectivity that represents some of the first fruits of the Qualcomm Atheros acquisition. We touched on it...
6
by Brian Klug on 2/27/2012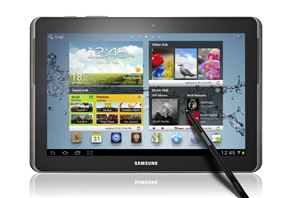 The Galaxy Note, in 5.3" guise, has just hit the States after decent sales in Europe and Asia; and now we have a new member of the Note line...
10
by Jason Inofuentes on 2/27/2012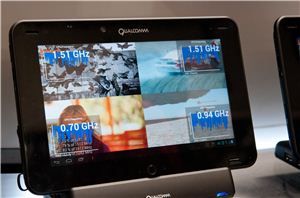 We stopped by Qualcomm's booth today for our meeting and, among other things, saw the first demonstration of APQ8064 on a tablet mobile development platform. As a refresher, APQ...
18
by Brian Klug on 2/27/2012
Back at CES, then Sony Ericsson announced the Xperia S. Today at MWC 2012, the newly acquired Sony Mobile Communications announced two more Xperia NXT series devices - the...
10
by Brian Klug on 2/26/2012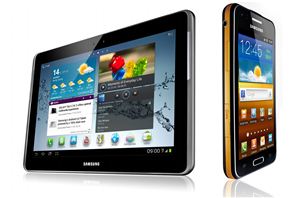 We wondered what we could expect from the second iteration of the Galaxy Tab 10.1, both in specs and naming convention. To a certain degree, our fears were confirmed...
12
by Jason Inofuentes on 2/26/2012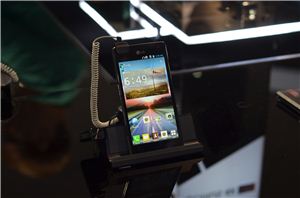 We just spent some time with LG's Optimus 4X HD, one of the first NVIDIA Tegra 3 based smartphones. The device features a 4.7-inch IPS 1280 x 720 display...
5
by Anand Lal Shimpi on 2/26/2012