CES 2012
A Cheaper Way to 4K: Intel's Collage Driver If you heard my recent rant on Podcast 13, my main beef was with the state of monitors to the end user. With 5 inch 1080p screens becoming the norm, finding a monitor that could show above 1920x1080 in anything less than 27" was quite rare. An idea thrown around in the Podcast was to place four 1080p 10" tablet screens in a 2x2 arrangement and sell it as a monitor, even if consistency between panels was an issue – this would give 4K in 20", a form factor that Panasonic showcased at CES with a tablet (albeit with a single substrate). Thus the only way to get 4K on a home system would...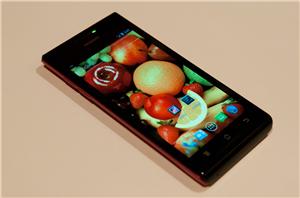 We're at Huawei's press event where we just got to go hands on with the company's two new phones, both running Android Ice Cream Sandwich: the Huawei Ascend P1...
3
by Brian Klug, Sarah Trainor on 1/9/2012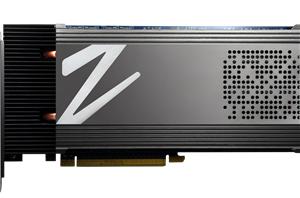 The Z-Drive R4 is a PCIe SSD available in 4 and 8-controller versions targeted squarely at the enterprise. Apparently some of OCZ's customers wanted an even beefier version, which...
6
by Anand Lal Shimpi on 1/9/2012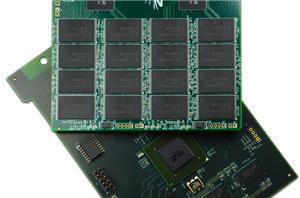 Take four Indilinx Everest controllers, put them behind custom OCZ FPGAs that implement its own VCA (RAID-like) architecture and you've got the Chiron. The complete enclosure provides support for...
9
by Anand Lal Shimpi on 1/9/2012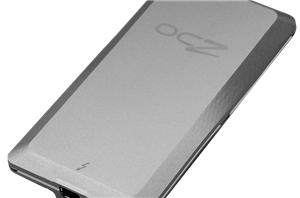 I mentioned earlier that we'll be seeing more Thunderbolt devices at CES this year, but what I wasn't expecting was for one of those devices to be made by...
12
by Anand Lal Shimpi on 1/9/2012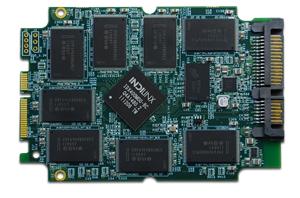 OCZ has a lot to show off this year at CES/Storage Visions, but the most exciting product from a client standpoint is its new Everest 2 controller. While the...
11
by Anand Lal Shimpi on 1/9/2012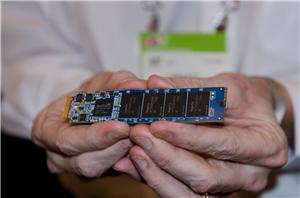 OWC released a SandForce SF-2281 based 2011 MacBook Air SSD upgrade earlier this year in 120GB and 240GB capacities (the Mercury Aura Pro Express 6G). Using Hynix 2x-nm NAND...
5
by Anand Lal Shimpi on 1/8/2012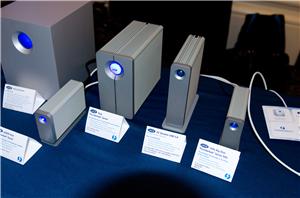 We're expecting to see a lot of Thunderbolt devices at CES this year and we've already seen our first two new products, both from LaCie. The first is the...
2
by Anand Lal Shimpi on 1/8/2012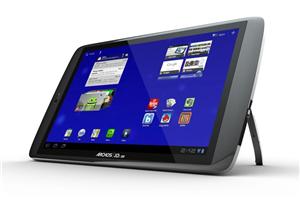 The saga of the Archos G9 tablets, once dubbed the world's fastest, has been a little drawn out. Archos originally intended to have 1.5 GHz variants out by this...
9
by Jason Inofuentes on 12/2/2011