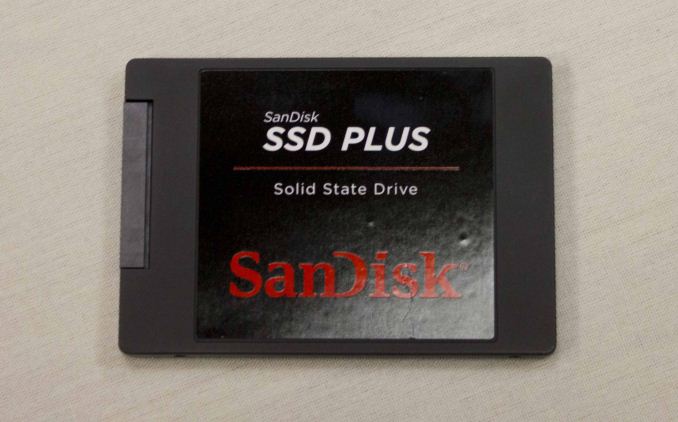 Back in September SanDisk launched the Ultra II for the mainstream market and it's been doing pretty well in the market so far. Today here at CES SanDisk is announcing a new entry-level member to its client SSD family, which is simply called the SSD Plus. Quite surprisingly, the SSD Plus isn't based on TLC NAND, but uses SanDisk's second generation 19nm MLC NAND instead, similar to the high-end Extreme Pro. SanDisk didn't really go into detail about the hardware itself, so at this point I'm not sure where the cost savings are coming from (perhaps it's just lower binned MLC). The controller remains a secret too, although given SanDisk's history I'm pretty confident that it's a Marvell silicon with SanDisk's in-house firmware.
Availability is slated for this quarter (Q1'15) and the SSD Plus will only be available in capacities of 120GB and 240GB due to the entry-level focus. MSRPs are $70 and $110 respective with a warranty of three years. I'm still trying to wrap my head around the technological placement of the SSD Plus as it seems a bit weird to have MLC in the entry-level offering and then TLC in the one level up, but I should have a better understanding of the product once I have a sample on hand.
In addition to the SSD Plus, SanDisk is also announcing an mSATA version of the Ultra II. The core architecture remains unchanged as it's just a different form factor, although interestingly enough the mSATA flavor features less over-provisioning and is available in capacities of 128GB, 256GB and 512GB (whereas the 2.5" Ultra II is 120GB, 240GB, etc...). MSRPs are $74, $116 and $221 respectively and availability is Q1'15.