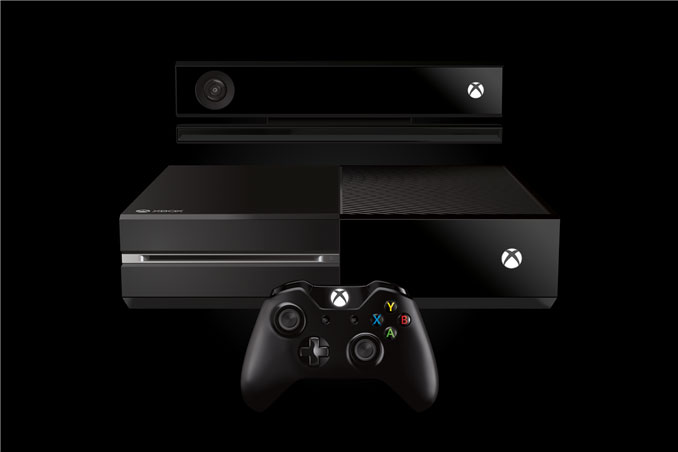 We've already discussed the hardware of the Xbox One (or Xbone as Brian likes to call it) and compared it with the PlayStation 4, so all that's left is the official launch, a bunch of day one unboxing videos from excited early adopters, and then the games (and hopefully no RRoD). Oh, wait—scratch that second one off the list, because Microsoft has beat them all to the punch with their very own unboxing video, three months ahead of the official launch. Xbox's Major Nelson does the honors, and you get a thorough rundown of the contents. In order of unboxing, we get:
New and improved Kinect sensor, with a wider field-of-view
Mono headset with inline audio controls
Xbox One controller
4K rated HDMI cable
Manual, paperwork, and a sticker (woohoo!)
Power cord and power brick
"Liquid black" (aka glossy) Xbox One console
There's nothing particularly unexpected in there, other than perhaps getting a headset for both the Day One and standard releases. Major Nelson also goes over the I/O ports. On the left side are a single USB 3.0 port and a binding button (for setting up your controllers). On the rear you get HDMI Out, S/PDIF, HDMI In (for cable/satellite pass-through), two more USB 3.0 ports, the Kinect socket (note that Kinect can function as an IR Blaster), an IR Blaster port, Gigabit Ethernet, and even a Kensington security lock—the power connector is at the left of the rear. There are also some changes to the controller, with Day One 2013 printed on the first controllers.
We've covered the other features previously, but just to recap, the Xbox One comes with an 8-core AMD Jaguar CPU, 12CU/768 SP AMD GCN GPU, 8GB DDR3 RAM, 500GB HDD, Blu-ray drive, and dual-band 802.11n WiFi. I'm guessing it's a 2x2:2 MIMO implementation, but there's no official word on this yet. Sadly, there won't be any 802.11ac for the initial models it looks like. All this, for a not insignificant $499 MSRP come November 2013.
Source: Xbox YouTube Channel