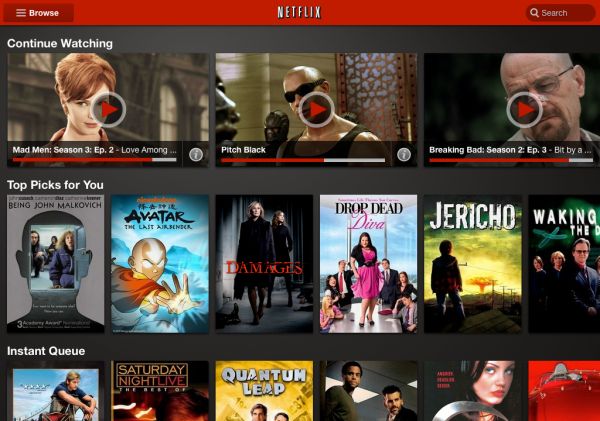 A completely revamped user interface was released by Netflix today for all Android tablets. The redesign has been available on the Kindle Fire and Nook, but is now expanded to all Android tablets. The iPad version is stated to arrive in the coming weeks, as stated in the company's blog.
Netflix touts that the new interface is more immersive and prioritizes displaying more content at a time than the last interface. They've also increased the size of the artwork and enabled touch swiping through rows of titles. Neil Hunt, chief product officer at Netflix, claims that Netflix has "seen a threefold increase in how long Netflix members are watching on their tablets".
The new version is currently available on the Android Market and through the device specific proprietary app stores.
Source: Netflix Press Release