LCD: Matte but Mediocre
Back to a look specifically at the E6410, here's how the LCD panel rates. We like the resolution, we like the maximum brightness, but the contrast rates near the bottom of our charts and as a result the colors look washed out. Matte doesn't have to be low contrast (i.e. the MacBook Pro 15 has a good matte panel), but apparently high quality LCDs are only needed in mobile workstations, MacBook Pros, and a few select other laptops (including the XPS 15's 1080p panel).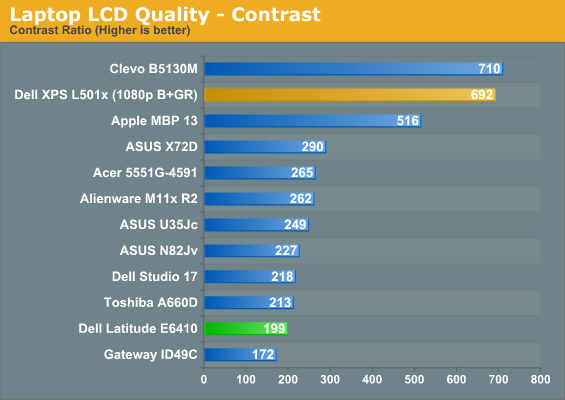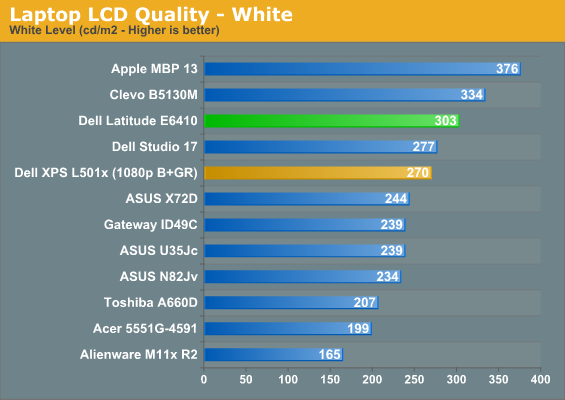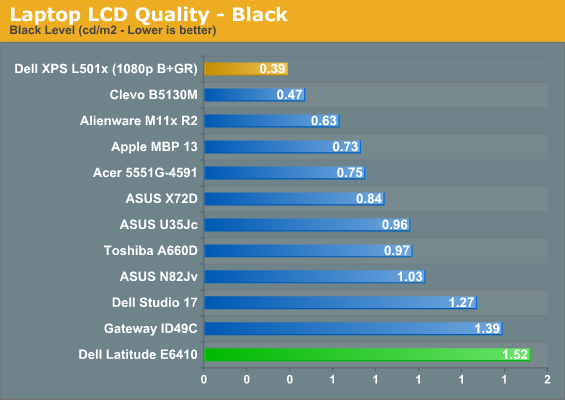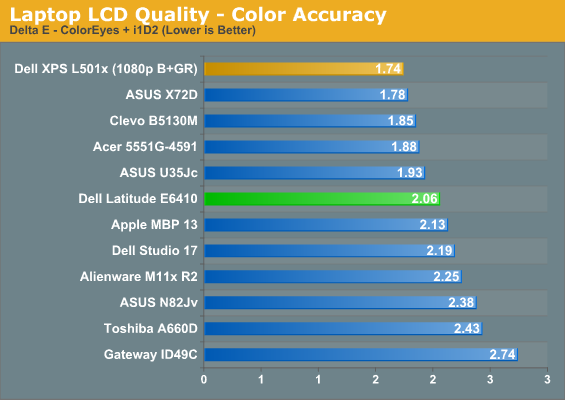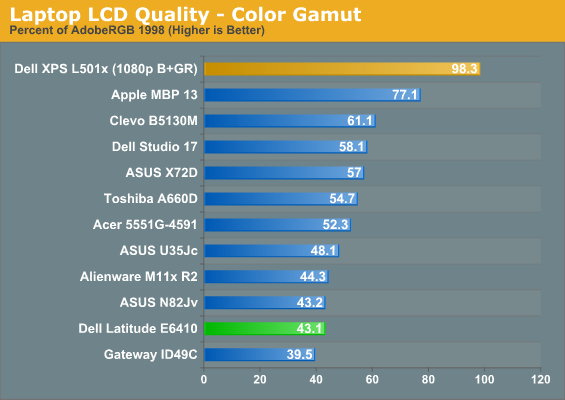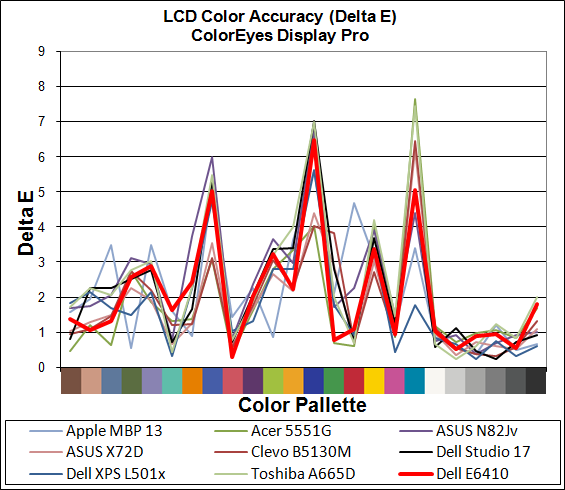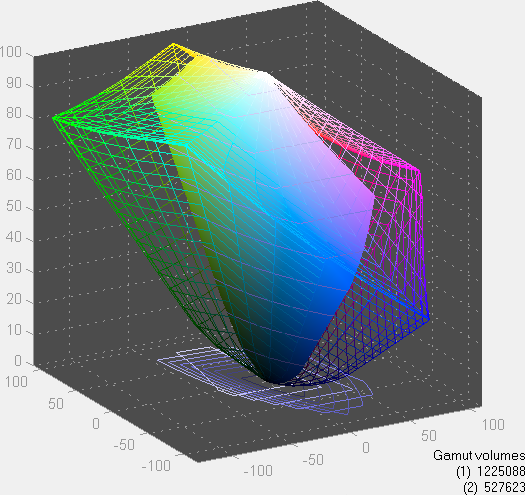 Temperatures and Noise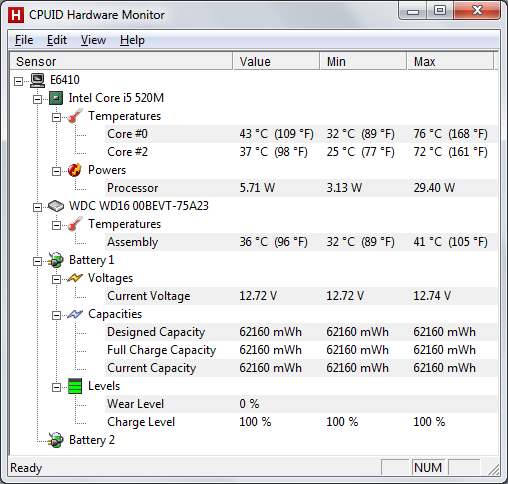 There's not a whole lot to say in regards to temperatures and noise. With only integrated graphics, the E6410 doesn't get particularly hot or loud. The CPU temperatures under load reached a maximum of 76C, and noise levels ranged from 30dB at 12" (the limit of my SPL meter) at idle and light loads to as much as 34dB with a maximum load on the CPU and GPU. In other words, if you were to use the E6410 in a meeting, your typing would be far more obnoxious than the noise from the fan.