How Does the ASUS Eee PC 1215N Perform?
Here's the perplexing bit about the dual-core Atom. It's a dual-core processor so you think, "Oh, so maybe Atom will be finally decent," but then you realize it's still a dual-core Atom. Two super slow cores won't be any better than one if all you're doing is navigating Windows and surfing the web (or any other generally single-threaded task). So on to the benchmarks.
Compared to the Atom 330 in the 1201N, we see roughly 10% increases across the board with the D525, which is basically just the clockspeed increase (1.8GHz versus 1.6GHz). Atom is seriously just Atom; not much has changed.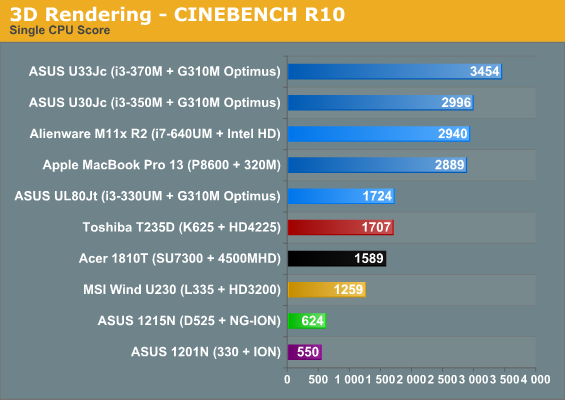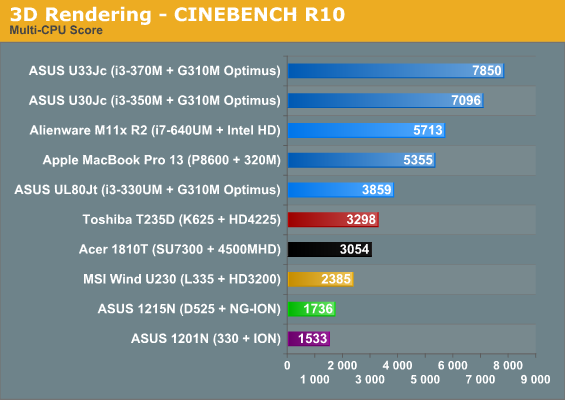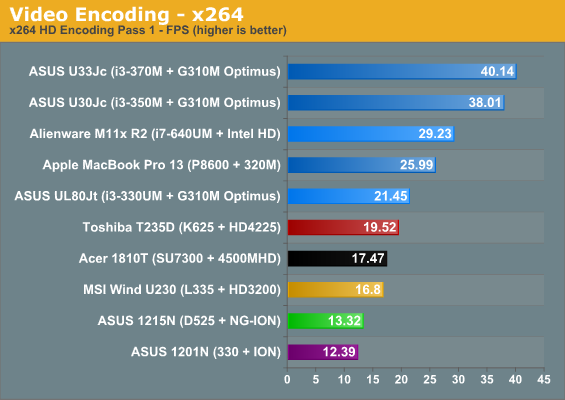 This is the problem with Atom though, right? Intel has essentially left the Atom core the same since the launch in mid-2008; other than the Pine Trail update that brought the IGP onto the CPU die and cut power consumption, we're basically running the same Atom that ASUS and MSI made ubiquitous in the Eee PC 1000H and the original Wind. That's why collectively we've been so "meh" on netbooks as a whole—while the original Atom was a nice step up from the woeful Celeron M ULV from bygone eras, it simply didn't offer enough performance to satisfy our craving for decent CPU performance. And two years later, we're still saying the same thing. Atom has not changed a whole lot since then, so hopefully AMD's upcoming Ontario platform can kick Intel's Atom team into gear and get them to really innovate in the forthcoming revisions.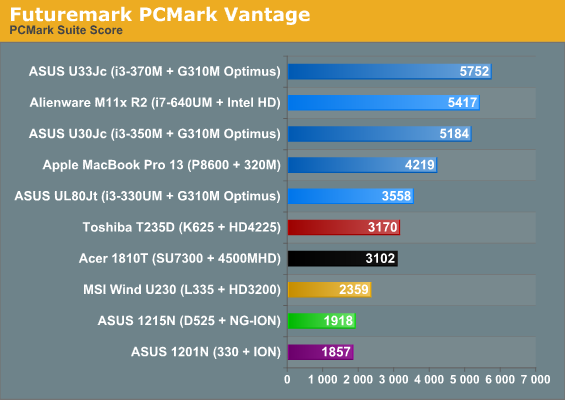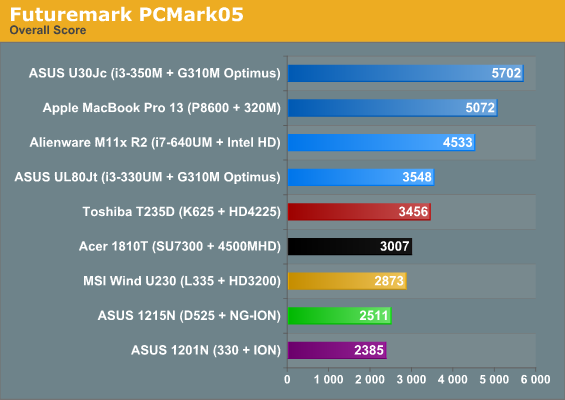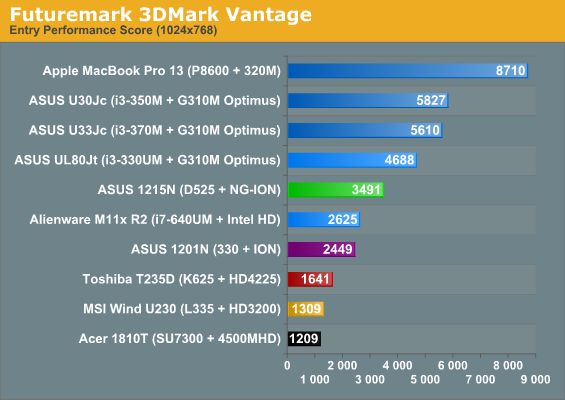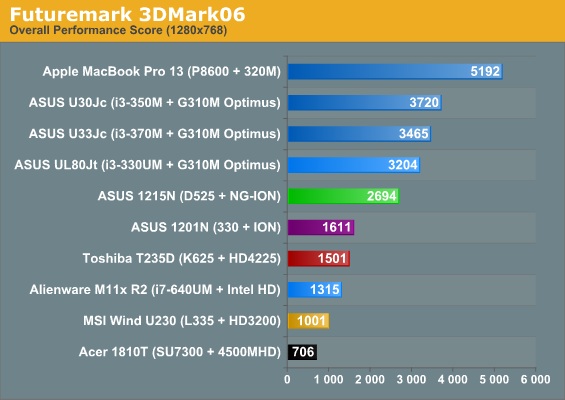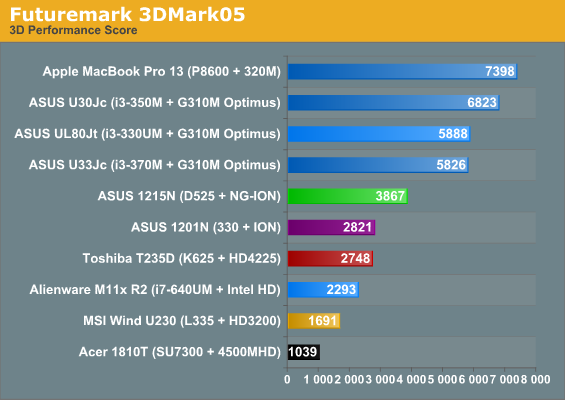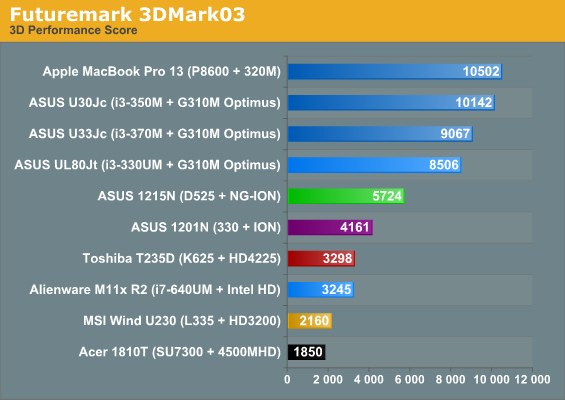 So far we haven't seen anything to impress, but here's our first hint that the 1215PN might be better than other netbooks: all of the 3DMark suites put performance a fair jump up from AMD's Nile platform. Can the 1215PN handle some moderate gaming? Let's find out....