Synthetic Graphics Performance with 3DMark
When we get into our battery of 3DMark tests is where we're going to start seeing how the ATI Mobility Radeon HD 5470 stacks up against its predecessors along with the other entry-level chips on the market, as well as Intel's own HD integrated graphics. The 5470 Dell outfitted our Studio 14 with is a best-case scenario for the chip, running its 80 stream processors at a 675MHz clock speed and its GDDR3 at an effective 1.6GHz. That speed on the memory is going to be important, too, because the 5470 remains crippled with a 64-bit bus.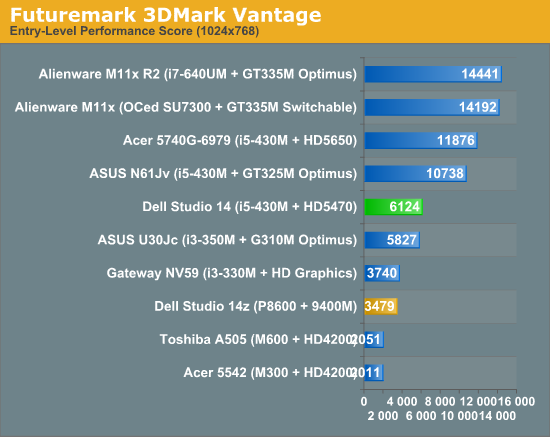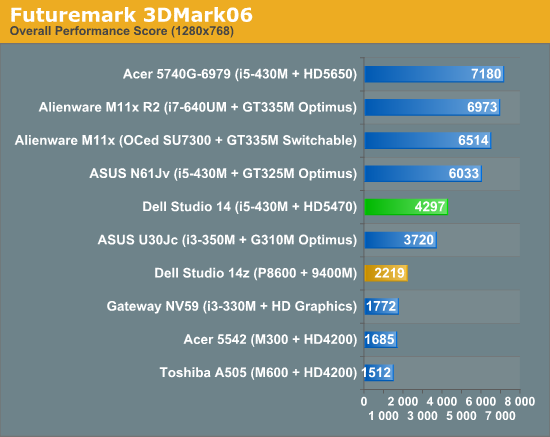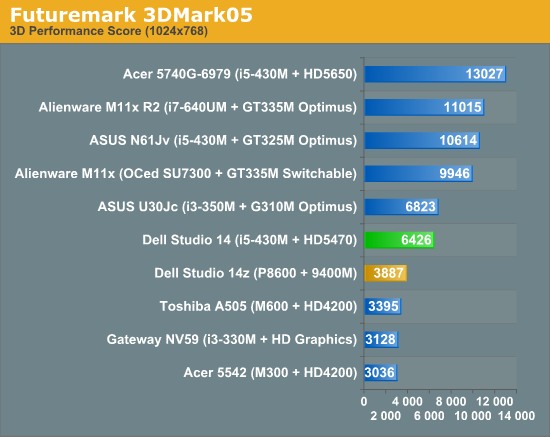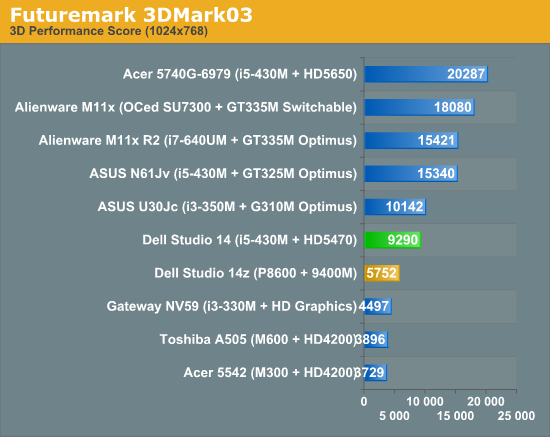 The Mobility Radeon HD 5470 produces a modest improvement over the older 4330, and basically keeps pace with the GeForce 210M and 310M. It has a clear advantage over the integrated graphics parts from both AMD and Intel, but that advantage only seems large in the scale we're operating at here: the 5470 is still worlds away from the next performance class, and as we'll see it's adequate at best for gaming.