Logitech® Wireless Gaming Headset G930

Starting with the basics, this wireless gaming headset has a range of up to 40 feet (12 metres) and up to 10 hours usage time per 2.5 hour charge (depending on usage). The charging dock is via USB, and can be charged while in use when connected. The ear cups offer up to 26 dB of noise isolation, and give a 20Hz-20kHz frequency response. The audio stream from is an uncompressed 48kHz, and the unidirectional microphone picks up in the 100Hz-75kHz region.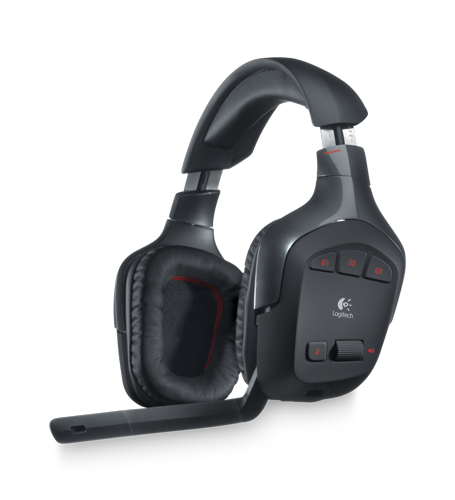 There's no easy way to say this, but these cost $159.99 (£149.00) direct from Logitech. For a lot of people, that's an extraordinary amount of money to spend on a headset. For your money, you get 7.1 surround sound, three programmable G-keys (for music, voice morphing, chat clients), a noise cancelling microphone with a light that glows red when muted, on-ear audio volume controls, and a plug and play setup.
Logitech have attempted to build a wireless headset with comfort and longevity in mind – the memory foam headband, plush ear pads and long battery life are examples of this. However, most of the features listed here, most of us would expect on a decent wireless headset. Creative are one the main competitors in the market, and their wireless headset ranges from $80 - $160.
Proof of this headset being worth the money will undoubtedly be in the pudding, or whether you can hear that enemy sneaking up to you around the corner.