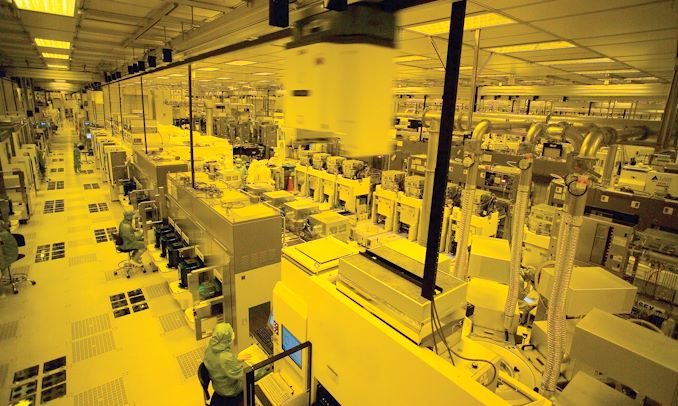 TSMC on Tuesday announced plans to establish a European Semiconductor Manufacturing Company (ESMC) joint venture with its partners Bosch, Infineon, and NXP to build a fab near Dresden, Germany. The new 300-mm fab will produce chips on TSMC's 28/22 nm and 16/12 nm-class process technologies, primarily for automotive and industrial sectors. As the project is planned under the European Chips Act framework, TSMC is set to get subsidies to build it.
The proposed ESMC fab will be located near Dresden, Germany, and is slated to have a monthly production capacity of 40,000 300mm wafer starts per month. The fab is set to use TSMC's 28 nm family of production nodes, which includes several specialty manufacturing technologies and a 22 nm low-power fabrication process with planar transistors and 16 nm and 12 nm production technologies featuring FinFETs. The fab, which TSMC will operate, will employ about 2,000 workers and engineers.
ESMC intends to start fab construction in the latter half of 2024 and start making its first products there by the end of 2027. As TSMC planned, the proposed fab will mainly serve automakers based in Germany and Austria, ensuring a steady supply of chips to these companies in the latter half of the decade.
"This investment in Dresden demonstrates TSMC's commitment to serving our customer's strategic capacity and technology needs, and we are excited at this opportunity to deepen our long-standing partnership with Bosch, Infineon, and NXP," said Dr. CC Wei, Chief Executive Officer of TSMC.
Meanwhile, since the fab will only make chips on mature 12/16 nm and 22/28 nm process technologies, automakers will still need to source advanced processors required for self-driving and sophisticated infotainment systems from TSMC's fabs in Taiwan and the U.S. Therefore, companies like Bosch, BMW, Infineon, Mercedes Benz Group, NXP, Stellantis, and Volkswagen Group will be able to get various microcontrollers and sensors from ESMC, their most advanced proprietary components that will define capabilities of their software-defined vehicles will be built in Taiwan or the USA by TSMC or Germany by Intel Foundry Services.
Yet, mature process technologies are required not only for automotive and industrial sectors, but also for various emerging applications that fall under the Internet-of-Things umbrella. These will benefit significantly from TSMC's low-power 22 nm production node and N12e process technology.
"Infineon will use the new capacity to serve the growing demand particularly of its European customers, especially in automotive and IoT," said Jochen Hanebeck, CEO of Infineon Technologies. "The advanced capabilities will provide a basis for developing innovative technologies, products and solutions to address the global challenges of decarbonization and digitalisation."
Financially, the venture is structured such that TSMC will have a 70% stake, with the remaining partners each holding a 10% equity stake. The collective investments for this initiative are forecasted to surpass €10 billion. ESMC is expected to get around €5 billion in subsidies under the Europen Chips Act and from the German government.
Source: TSMC