AnandTech Storage Bench - Heavy
Our Heavy storage benchmark is proportionally more write-heavy than The Destroyer, but much shorter overall. The total writes in the Heavy test aren't enough to fill the drive, so performance never drops down to steady state. This test is far more representative of a power user's day to day usage, and is heavily influenced by the drive's peak performance. The Heavy workload test details can be found here. This test is run twice, once on a freshly erased drive and once after filling the drive with sequential writes.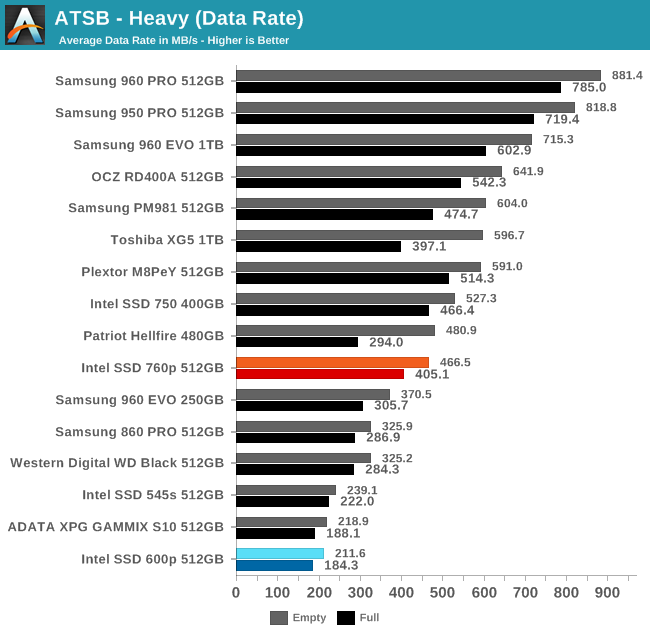 The average data rate of the Intel SSD 760p on the Heavy test makes it clear that the 760p is not a high-end NVMe drive, but it does perform much better than SATA SSDs and previous low-end NVMe SSDs. The 760p also handles being full relatively well, so its SLC caching strategy seems well done.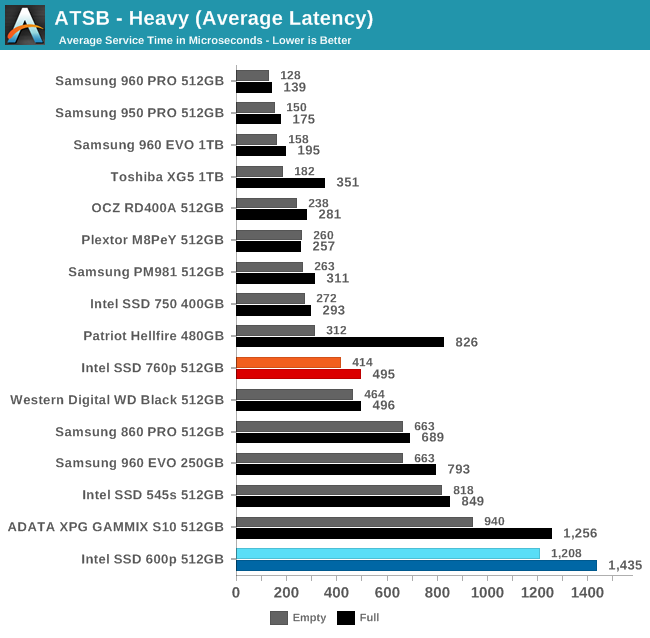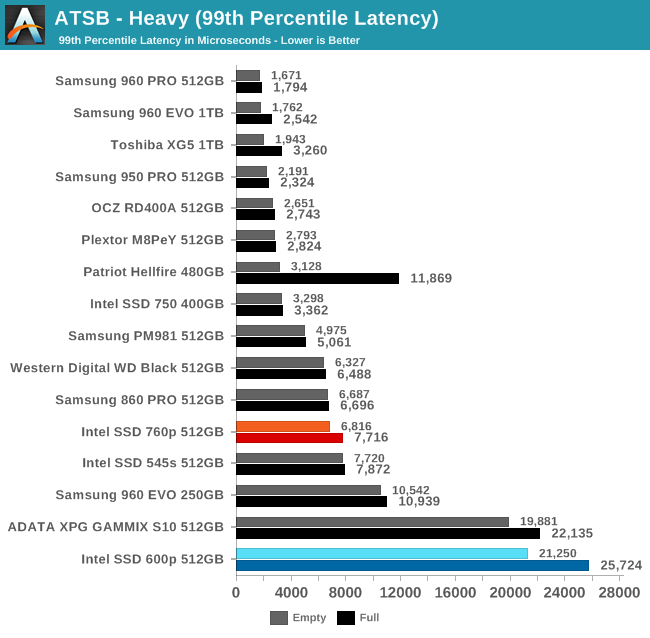 The average and 99th percentile latency scores of the 760p aren't great, but they're still a big improvement over most earlier low-end NVMe SSDs. The 99th percentile latency has more room for improvement, since it is no better than a good SATA SSD.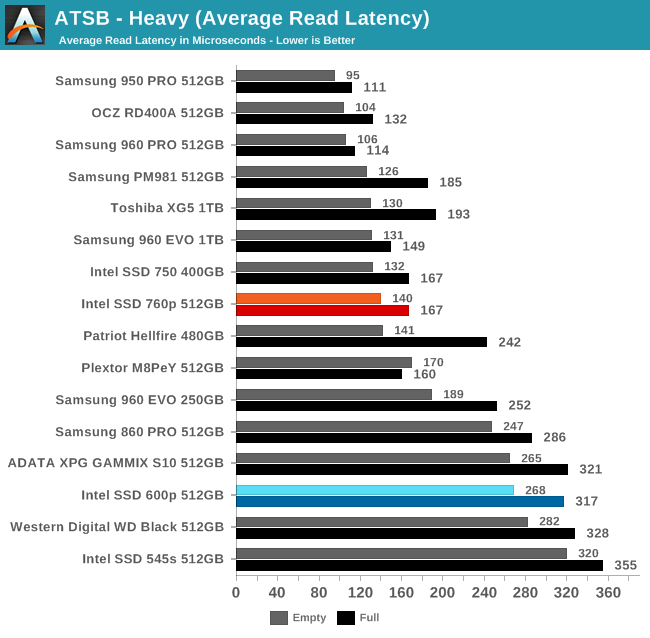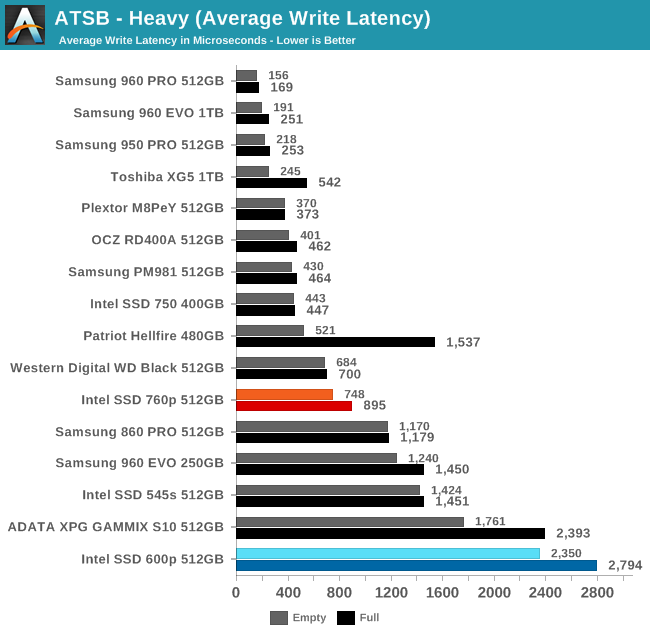 The average read latencies of the Intel SSD 760p on the Heavy test are not quite as good as a high-end NVMe SSD but are definitely close enough for a product this cheap. The average write latencies are more in line with some of the better previous budget NVMe SSDs, and are close to the level of SATA SSDs.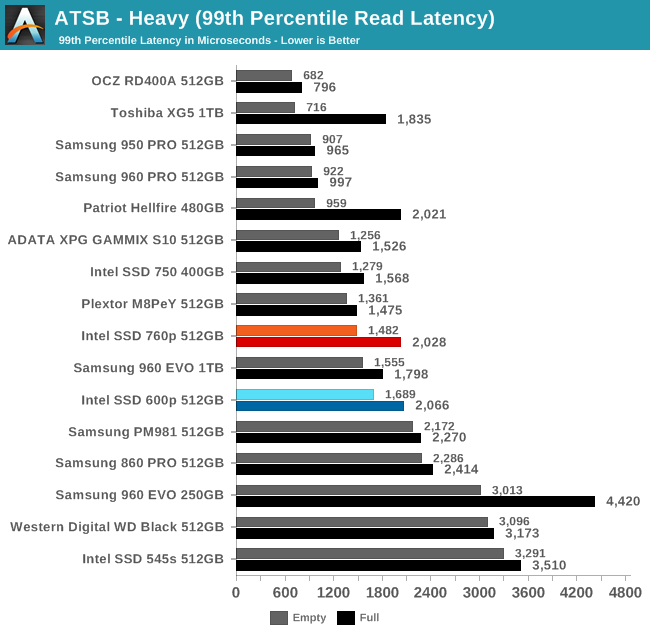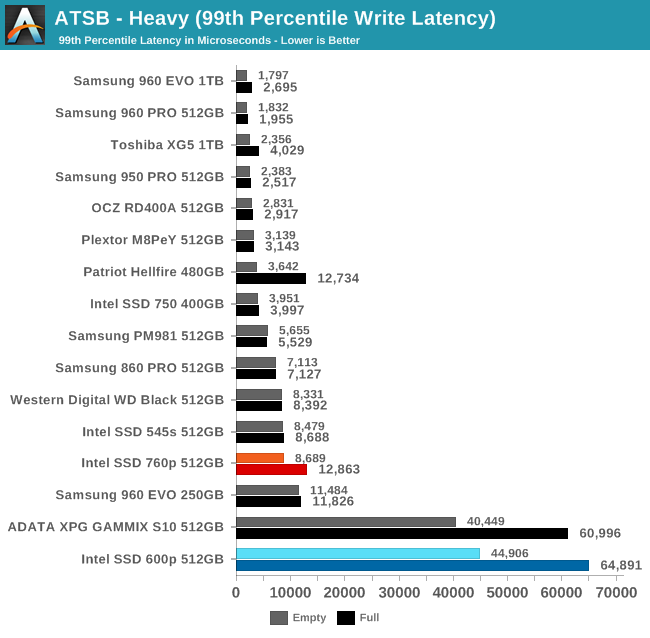 The 99th percentile read latencies from the Intel 760p don't particularly stand out, and are reasonable for this product segment. The 99th percentile write latency scores are rather high, but not to egregiously like the Intel SSD 600p and a similar ADATA drive.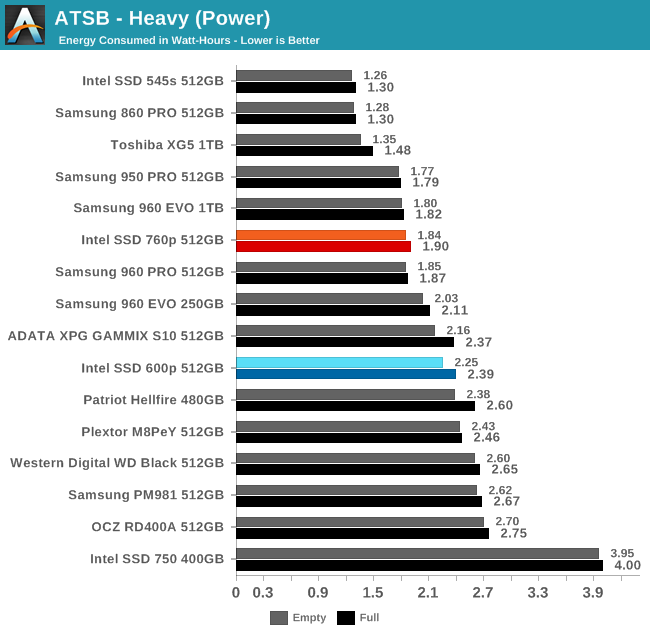 As with The Destroyer, the Intel SSD 760p shows very good power efficiency by NVMe standards, but the SATA drives and the Toshiba XG5 show that there's still room for much improvement.