AnandTech Storage Bench - Light
Our Light storage test has relatively more sequential accesses and lower queue depths than the Heavy test, and it's by far the shortest test overall. It's based largely on applications that aren't highly dependent on storage performance, so this is a test more of application launch times and file load times. This test can be seen as the sum of all the little delays in daily usage, but with the idle times trimmed to 25ms it takes less than half an hour to run. Details of the Light test can be found here. As with the ATSB Heavy test, this test is run with the drive both freshly erased and empty, and after filling the drive with sequential writes.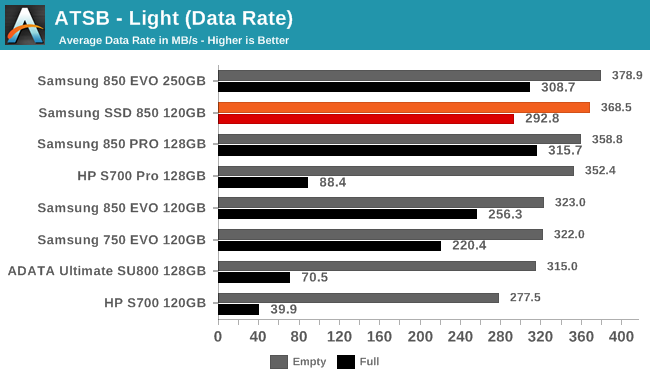 The Samsung SSD 850 120GB manages to deliver an average data rate that is slightly higher than even the 128GB 850 PRO on the Light test, when the drives are empty. On a full drive, the 850 PRO retakes the lead.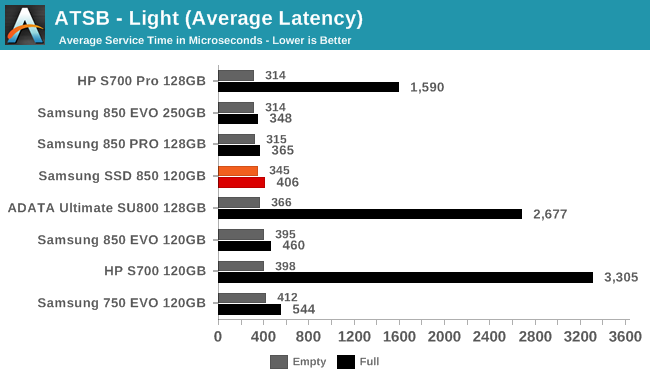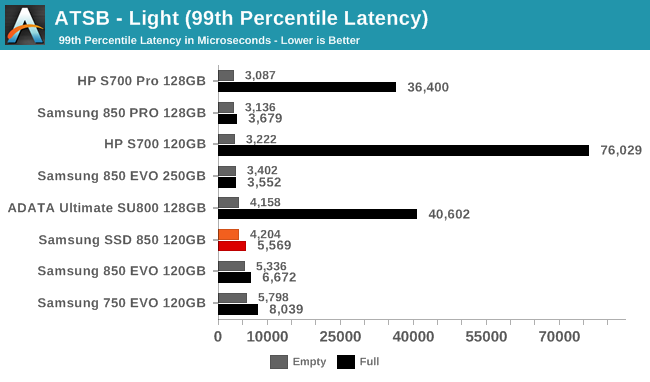 The average and 99th percentile latencies of the Samsung 850 120GB are not the best, but like the other Samsung drives it doesn't experience a catastrophic breakdown of performance when full. The drives using Micron 3D TLC all lose control over latency.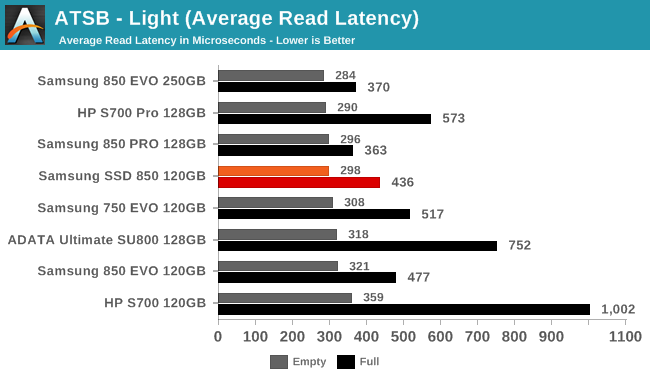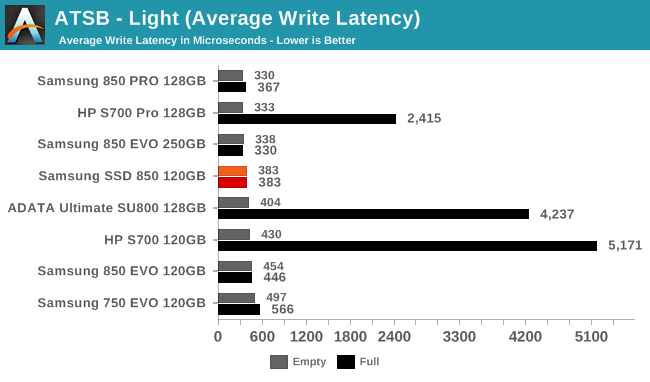 The 850 120GB shows a substantial difference in average read latency between test runs with a full or empty drive. The average write latency is completely unaffected, while the Micron 3D TLC drives end up stalling write commands when their write buffers overflow.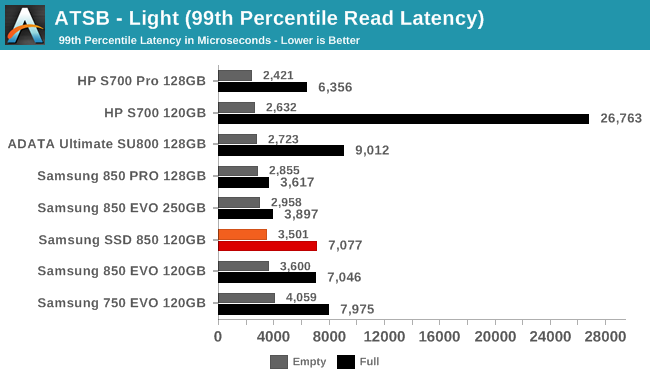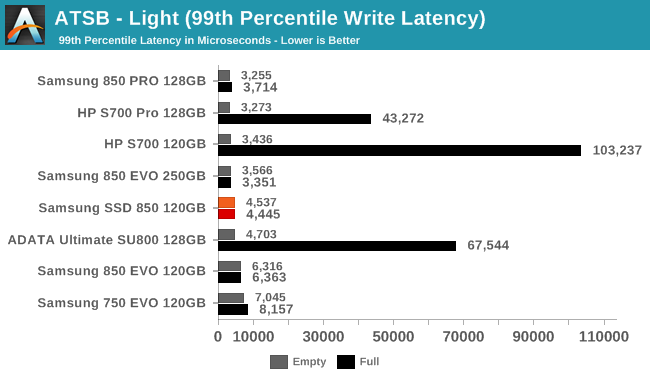 The 99th percentile latency figures further emphasize the difference in behavior between the Samsung drives and the SMI+Micron drives. All of them perform fine in ideal conditions, but the Samsungs are much better at handling the pressure of operating while full. The 850 PRO 128GB and the 850 EVO 250GB show a much smaller impact to read latency than the 850 120GB and the other two Samsung 120GB TLC drives.