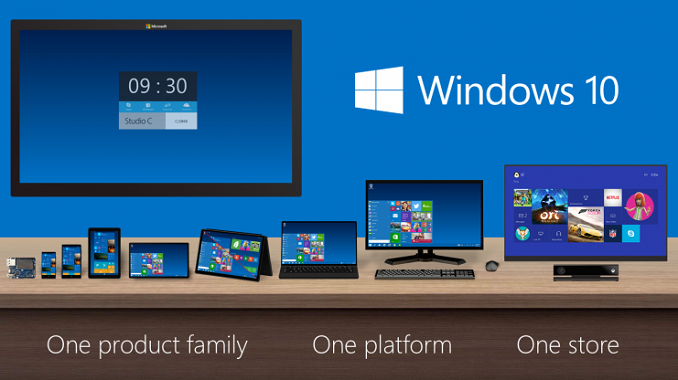 Today there is a new release of Windows 10 available to those who have chosen the fast ring for the Windows Insider program. There are a few more changes in this build, and there will be more changes moving forward, but according to the blog post by Gabe Aul, there will be fewer feature changes coming from build to build now, and they will instead start to focus on the stability and polish of Windows 10. For some time now, Microsoft has been claiming that Windows 10 will launch in the summer, and AMD's CEO even stated it would be out by the end of July. With the last couple of builds, that seemed impossible since there was quite a few bugs in the OS still. Starting with this build and moving forward, we will hopefully see these bugs start to get squashed as the team moves to get the OS ready for mass deployment.
The Start Menu continues its constant evolution, and some of the functions have been moved around to make them more accessible. One that is now less accessible is the ability to expand the Start Menu to cover the entire screen. In build 10074 there was a toggle at the top left corner of the Start Menu to expand it out, but according to Microsoft's data, people though that by doing this they entered Tablet Mode, which is not the case. So to avoid confusion, the toggle has been moved to the Start Menu settings page.

This double arrow is going away since it is confusing
Continuum, which is the name given to the ability to switch between desktop and tablet mode, also seems some tweaks in this build. They are mostly cosmetic though. For example, the icons have been made larger to mimic Windows 8.1's touch interface.
The browser, now called Microsoft Edge (even though it is still called Project Spartan in the new build) sees quite a few new additions. I've been using Spartan as my main browser for some time now, and it is lacking things you take for granted so there should be plenty more of these features coming, but you can now use InPrivate mode in Spartan in order to buy all of your family birthday presents, and like IE 11, you can now pin sites to the Start. One nice feature that other browsers have had for a while is an indicator on the tab to let you know which is playing audio. This is very handy when you have lots of tabs open and one starts playing video. Likely the biggest addition is the New Tab page which was first shown off at Build. In addition to your most frequent websites, there will also be apps and content presented from MSN. The content on the page can be "lightly customized" and I am sure there will be plenty of feedback from Insiders as to what they like and don't like about the New Tab page.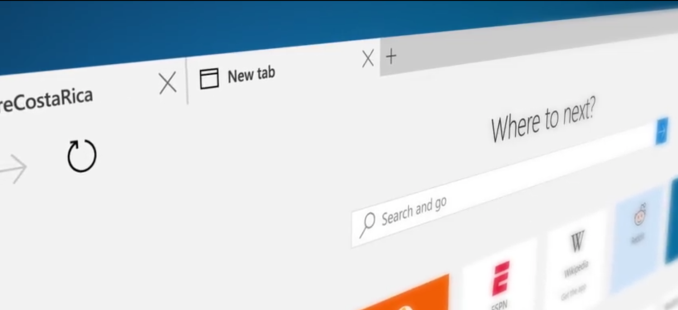 Default Apps also gets a tweak. Currently, when you install Win32 apps, the app itself can try to set itself as default. This will no longer work, and instead you will be prompted the first time you open a file that the new app would normally open. This mimics the way Windows Store apps operate now, and will make the experience more consistent.

Buried in the fixed issues though is something else that caught my eye. "We have fixed issues where fonts would render blurry on High DPI displays. We're cooking up a blog post we plan to publish shortly that talks a little more in depth about our investment with High DPI in Windows 10 so watch for it."
High DPI has been an issue on Windows for some time now. It is a big enough issue that I wrote a post explaining what is going on. The Windows 8 Start Screen and app model has solved high DPI issues on Windows, but that is only for new apps found in the store. Existing Win32 apps for the desktop can have terrible DPI support, and the native method to scale apps up can easily be overwritten by the developer even if they do not support High DPI. Hopefully Windows 10 brings some solutions to this issue. Even many of Microsoft's own apps can have issues, so leaving this for the developer to correct might be asking a lot. I will eagerly wait to see what this blog post has to offer us, and hopefully it is good news.
Of special note, devices with AMD GPUs will have issues with this build when running the new Microsoft Edge browser, so if you have an AMD GPU you may want to wait for a driver update before installing.
After using Windows 10 off and on since October of last year, and then as my daily machine since January, I'm glad to see that they are starting to move towards polish and stability. The experience has not been without its trials, and there are certainly enough bugs kicking around that I wondered how they could ever make the Summer launch window. We'll have to see how the next couple of builds go, but hopefully the stability is increased to a point where running the OS no longer feels like Beta testing and would feel more like feature testing.
Source: Windows Blog