Performance Metrics - I
The BRIX Pro was evaluated using our standard test suite for low power desktops / industrial PCs. We have recently revamped our benchmark suite (after the publication of the Intel D54250WYK NUC review). We reran some of the new benchmarks on the original configuration also, but some of them couldn't be run on loaner samples. Therefore, the list of PCs in each graph might not be the same.
Futuremark PCMark 8
This is one of the new tests in our test suite. PCMark 8 provides various usage scenarios (home, creative and work) and offers ways to benchmark both baseline (CPU-only) as well as OpenCL accelerated (CPU + GPU) performance. We benchmarked select PCs for the OpenCL accelerated performance in all three usage scenarios.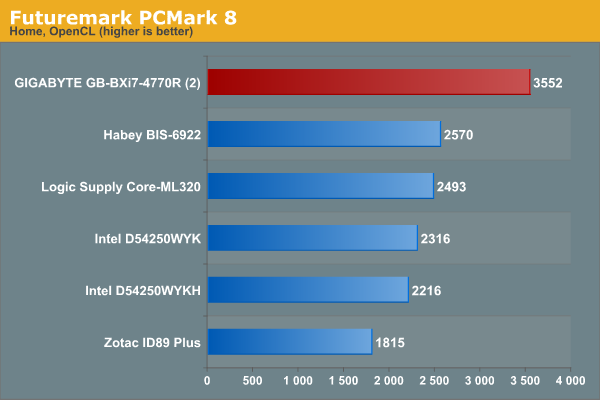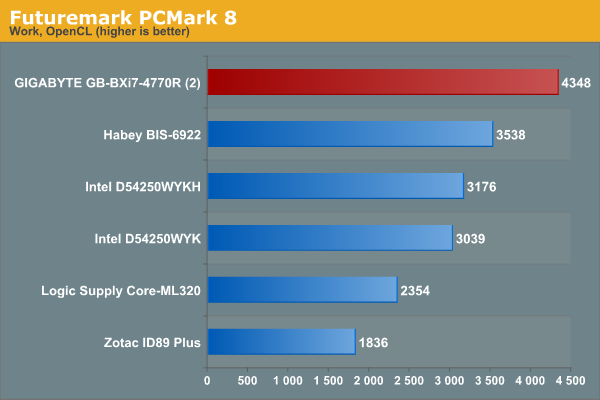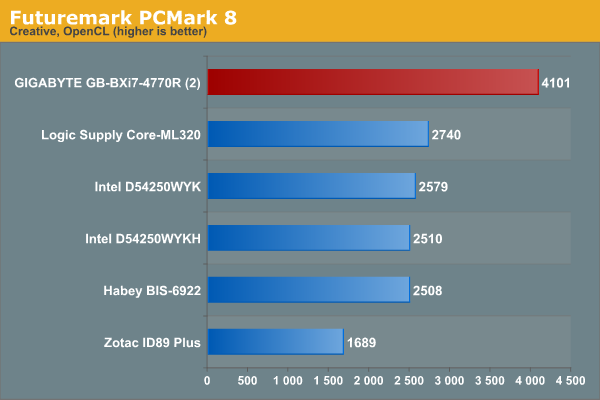 Miscellaneous Futuremark Benchmarks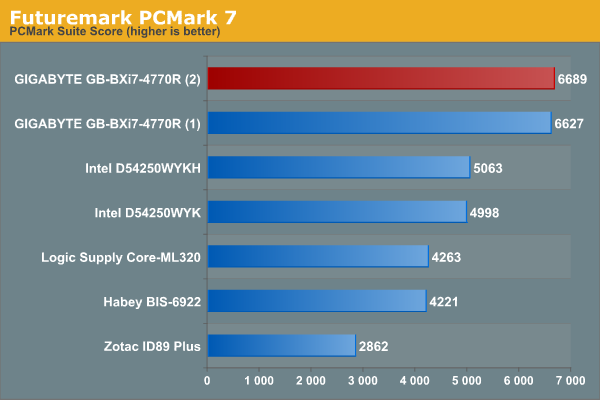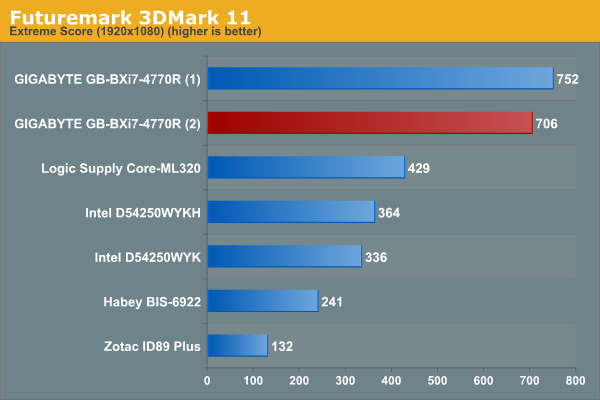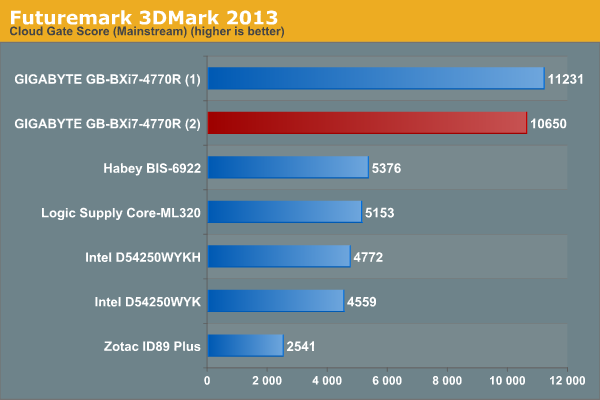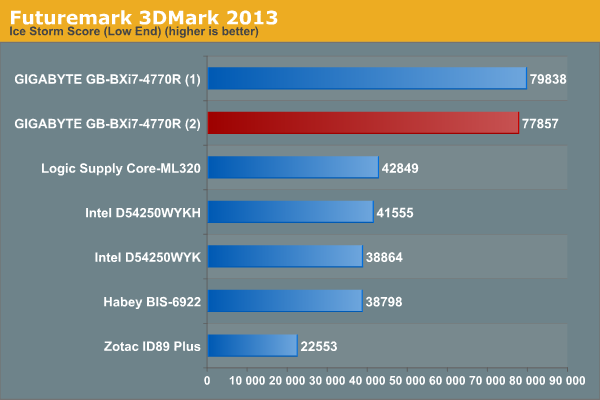 3D Rendering - CINEBENCH R15
We have moved on from R11.5 to R15 for 3D rendering evaluation. CINEBENCH R15 provides three benchmark modes - OpenGL, single threaded and multi-threaded. Evaluation of select PCs in all three modes provided us the following results.