System Performance
System performance of the Xperia 1 shouldn't result in many surprises as it's mainly dictated by the Snapdragon 855 SoC as well as the software stack of the device.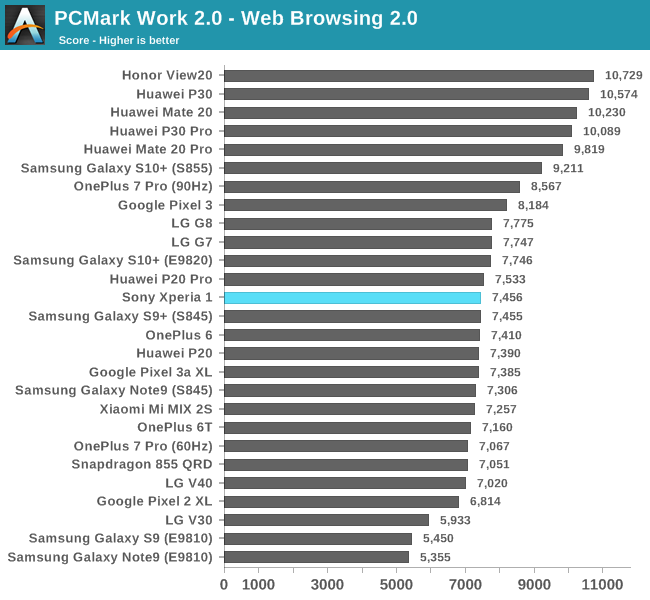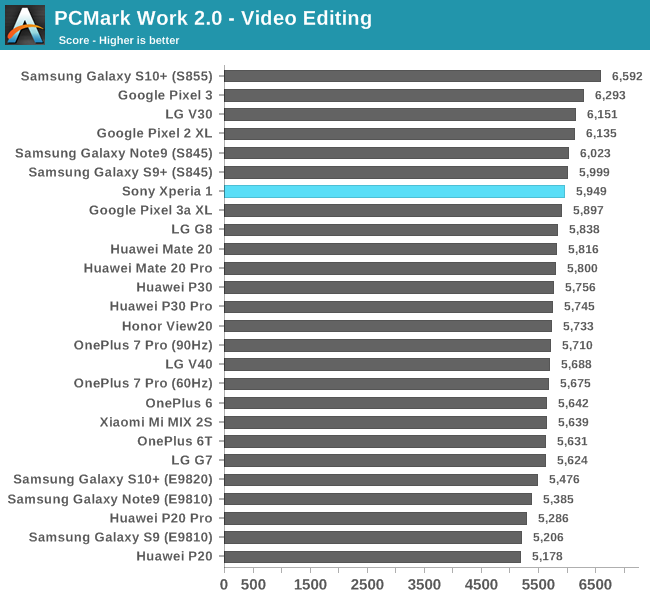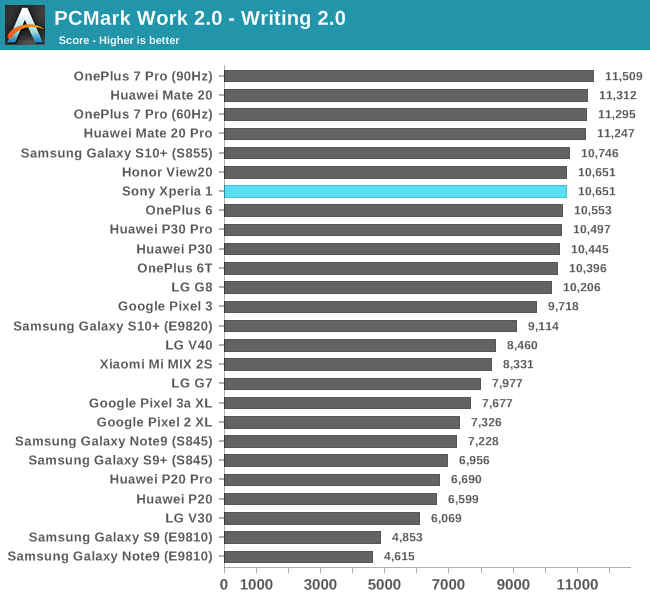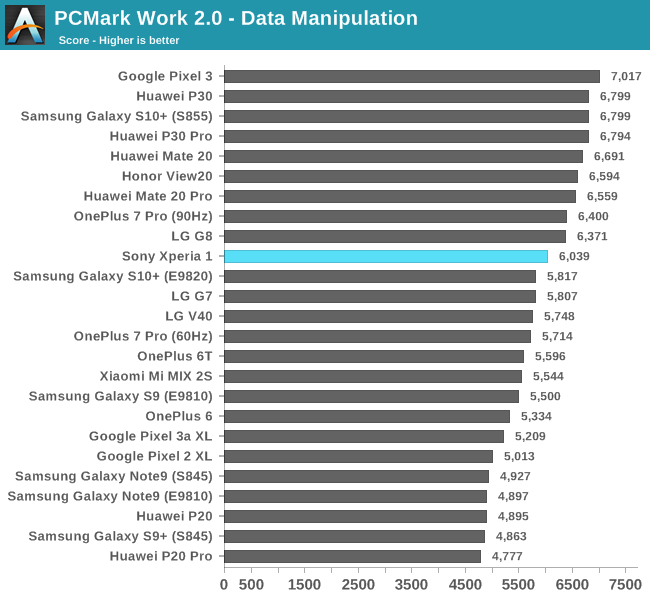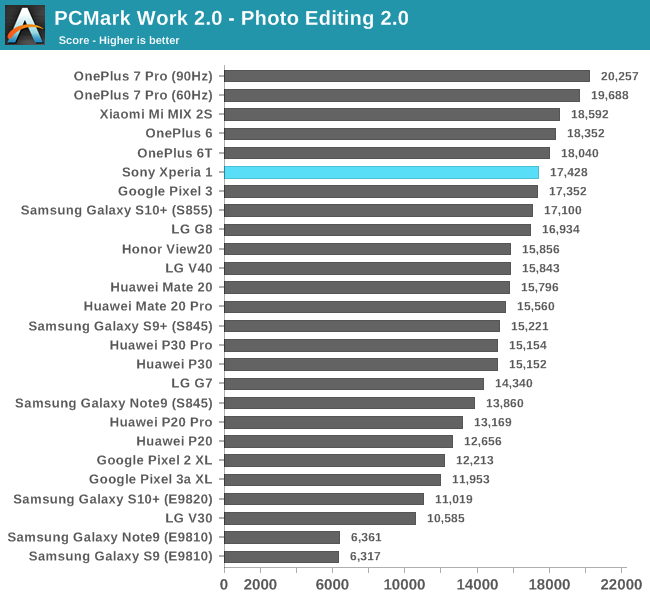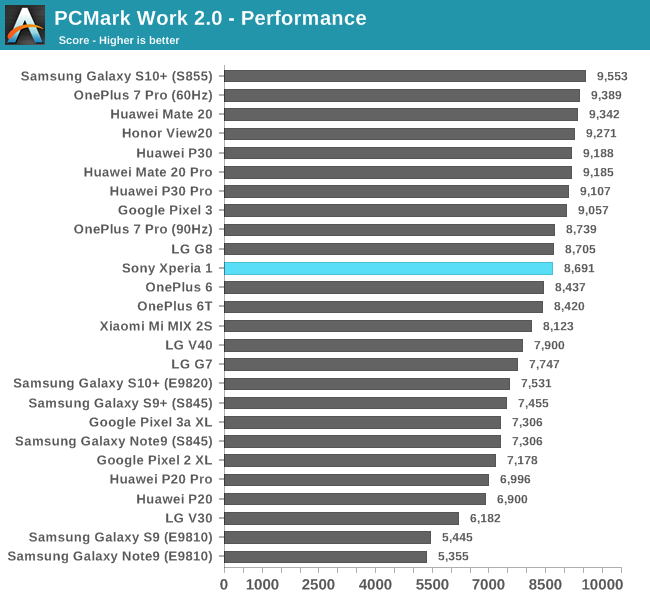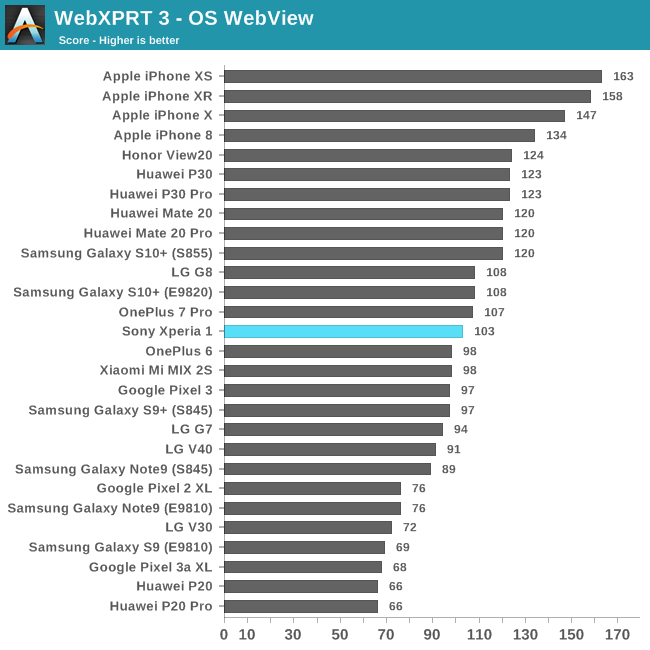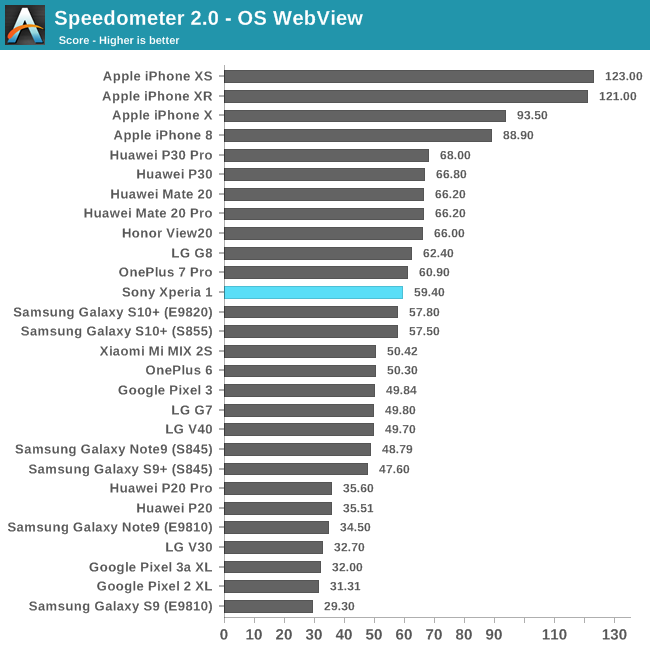 Overall, the Xperia 1 behaves in line with other Snapdragon 855 devices. In fact I'd say it seems to behave the most like the LG G8 in terms of our performance numbers in the benchmarks which would point out a similar BSP version to the one that LG uses, meaning not quite as refined as what we saw on the Snapdragon Galaxy S10.
Overall, performance on the Xperia 1 was very good an in line with most other S855 devices this year, which should be a good place to be for any device.