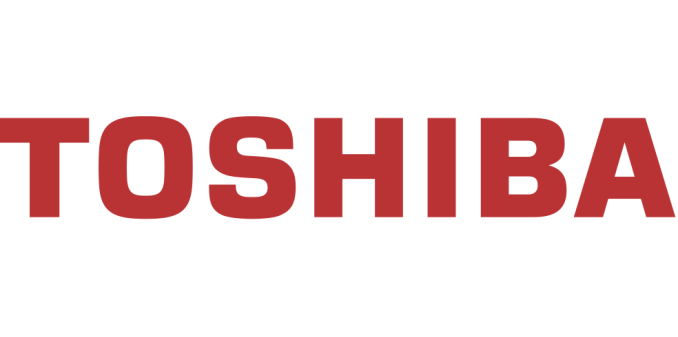 After being approved by the board of directors last week, Toshiba's deal to sell their memory business to a consortium led by Bain Capital has been signed and will be on the ballot for approval at a shareholders meeting on October 24. With the signing of the deal, Toshiba has officially disclosed more details about the agreement, but several key aspects are still subject to change, pending Western Digital's ongoing legal actions regarding the Toshiba-SanDisk joint ventures. Toshiba plans for the deal to close by the end of March 2018. The deal still also needs approval from government regulators over its antitrust and national security implications.
Earlier this year, Toshiba spun off most of their memory business into Toshiba Memory Corporation (TMC) as preparation for the sale. The deal signed today is for the sale of all shares of TMC to a special-purpose acquisition company controlled by the Bain Capital-led consortium of investors. That purchasing company, named K.K. Pangea, will fund its purchase of TMC by a combination of investments and loans from the consortium and other banks. The complete breakdown of investments has not been released, but the main sources of funding are:
K.K. Pangea Investors
Investor
Billion ¥
Toshiba Corporation
350.5
Bain Capital Private Equity
212
Hoya Corporation
27
SK Hynix
395
US Investors (Apple, Kingston, Seagate, Dell)
415.5
In addition to the ¥1.4 trillion in investments, Pangea needs to secure about ¥600B in loans to complete the roughly ¥2T purchase. The final purchase price can still be affected by Western Digital's litigation and changes in TMC's finances between now and the closing of the deal.
Control of TMC will not be proportional to investment. Toshiba and Hoya will together own more than 50% of the common stock, so regulators can be assuaged that control will remain with Japanese companies. Despite their large investment, SK Hynix will be limited to controlling no more than 15% of the voting rights in Pangea or TMC for the next 10 years, and they will not be permitted access to TMC trade secrets or other proprietary information. The American technology companies investing in Pangea, all major customers of Toshiba flash memory, will not obtain any common stock or voting rights.
The Innovation Network Corporation of Japan (INCJ) and Development Bank of Japan (DBJ) have been involved in several of the bids for TMC, but are not investing at this time. There appear to be plans for both organizations to make investments in the future through Toshiba and to exercise some of Toshiba's voting rights in Pangea, but the specifics of this arrangement have not been disclosed.
Toshiba's joint ventures with SanDisk/Western Digital are a source of uncertainty. Three entities (Flash Partners, Ltd., Flash Alliance, Ltd., and Flash Forward, Ltd.) are currently still held jointly by Toshiba and SanDisk, and Western Digital may be able to prevent Toshiba from transferring their share to TMC. Western Digital is also seeking an injunction to prevent Toshiba/TMC from making new unilateral fab investments without giving SanDisk an opportunity to also invest. Toshiba's announcement also acknowledges the possibility that their transfer of TMC shares to Pangea could be entirely blocked by an injunction.
Source: Toshiba